As I write this I'm flying home from Las Vegas where I attended BlogWorld and SGIA over the last several days. I took my own advice and slept more than I usually do during a show. So, my head is clear and I'm thinking takeaways and immediate action items. Here's some stream of consciousness thinking from 30,000 feet.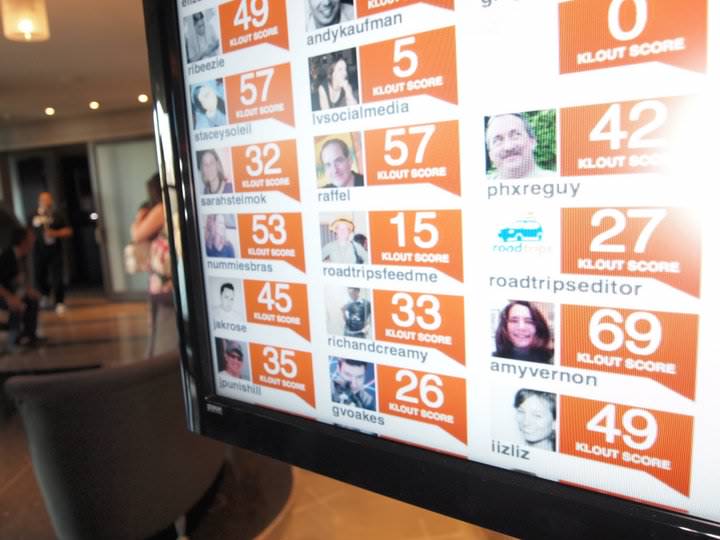 1. Take less "stuff" to the sessions with you. – If the items don't fit in my pockets then they stay in the room. I found this approach particularly useful at BlogWorld. I sat in the sessions with just my htc EVO mobile device. No Moleskine notebook or computer, just the one device. I was able share good content including fun pictures via Twitter. I Captured my ideas and thoughts in a text editor. Less really can be more.
2. Monetize this blog less. I've struggled with where this blog fits in my overall media strategy. No more. This blog is me and it's where you come to get to know me (or so I hope). I will continue to have a few key affiliate relationships and seek speaking engagements from here but that's it. From time to time I'll point you at the business ventures I am involved in but this blog will be just me.
3. There's probably an easier way to start what you want to do. Know that point in a project when you know how to go forward but the work involved is extensive and the return on that investment is unclear? Sure you do. While at BlogWorld I discovered a much simpler solution to test and evaluate a project I'm working on. I was also reminded to ask our customers what they think (Yes, I forget the basics sometimes too). The combination of a simple solution and customer input will get my project moving forward again quickly.
4. Be useful. You might visit this blog once or twice because we are friends or have recently met. Perhaps even because a friend shared a link with you and that's great. I, however, really want you to stick around. The only way that happens is when you find the content here continuously useful. As Darren Rowse said during a BlogWorld keynote "Say something important."
5. Help others first, always. Whatever your business or blogging strategy is, I will argue until I can't speak or type another word that it must start with helping others before anything else. I know most of us in the social media and community space say this but there is a reason why. If I started a new blog today and the first post on that blog was a pitch for you to buy something, would you ever come back? Probably not. I wrote for years here (you don't need to take that long) before asking for speaking engagements and recommending affiliate products.
6. Listen, really listen to the stories of others. It's one thing to read the story on a friend's blog and quite another to hear and see them tell the story. I know and understand several people better today than I did last Wednesday when I arrived at BlogWorld. Which leads me to….
7. Don't eat alone. Other than room service once, so I could get some work done, I did not eat alone during BlogWorld. A business lunch at SGIA included more talk of our stories than the actual work at hand. The work can be done anytime. The listening and story telling can only happen face to face. The people you have taken the time to share a meal with are probably some of the most important in your network. (Here's a secret: They don't want to eat alone either – just ask.)
8. Why are you at the party? All the parties at these events are great fun. The question is why are you there? I'm pretty sure after 10pm networking is no longer the answer and that's OK. Before 10pm I was networking my butt off. I handed out between 50 and 75 Meet-Meme cards and got an equal number of business cards in return. I'll be sorting through those tonight. Several will end up in blog posts. I met some amazing people doing amazing things online and offline. Stories I intend to share in the coming weeks and people I plan to add to my network.
I'd love to hear how you capture conference takeaways. Please jump in and share your story in the comments.