This week I have shared four of the actions I take to get readers here and to keep them coming back once they find me. Here's a recap of those activities: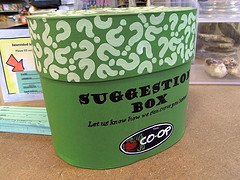 I've been watching the Google Analytics for this site and I am pleased to report that, due in part to the above actives, traffic on this site is growing at a sustainable 30-50%/month right now. So, if you don't mind, I'd like your help answering a few questions:
What am I doing right?
What got you here?
What keeps you coming back?
If you have a few minutes to leave a comment, I'd appreciate knowing your answers.