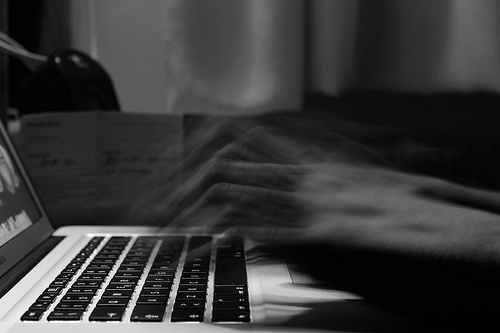 I write to make ideas tangible.
I write to test the validity of ideas.
I write because it's the doing part of thinking.
and here's the big one…
I write to fill the time I used to fill with behaviors and habits that could have destroyed my life.
Sometime between June and July 2009 I pulled my head out of my rear end and began to write a new story for myself. The milestone is probably the day I wrote Regaining Trust. Sometimes, I read random posts between then and now. To me they read like a journal and the value is well… priceless.
That's why I write.
Writing of course should not be confused with publishing.
So…
I publish to leave something behind when my time here is done.
I publish to share the good the bad and all the other stuff with those who want to know.
I publish to find business.
I publish to find speaking engagements.
That's why I publish.