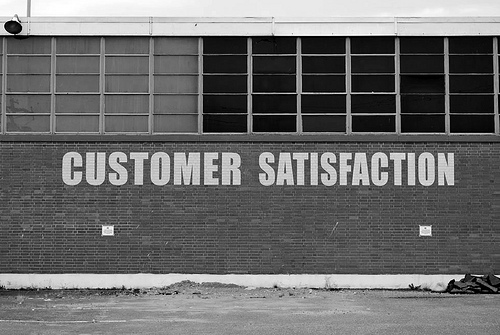 Businesses supposedly use surveys to improve their service and product offerings all the time. The question is just how accurate are these surveys? For example, an international hotel chain recently asked me to complete a survey about their frequent stayer program of which I am a member. Here's an excerpt of that email request to explain the positions I will take as we go along.
… We are conducting this research on behalf of a hotel company that identified you as a member of its loyalty program. If you qualify to take the survey, and complete it:

• You will receive 2,500 bonus points in the sponsor's hotel loyalty program in appreciation for your time and valuable input.

• The hotel loyalty program that is sponsoring this research will be identified at the end of the survey.

The survey will take approximately 35 minutes to complete …
Initial concerns
I presume this offer is being extended to members of a certain level in the frequent stayer program. If my presumption is correct, these are folks who travel not just a few times but at least 15-20 times a year. By definition, those folks are busy and value their time; quite possibly more than monetary rewards. If all of the proceeding is close to on the mark, then 35 minutes is a lot of time.
The problem is I suspect many of their potential participants will view the incentive of "2,500 bonus points" as far too trivial to be worth their time. Honestly, I'd have been more likely to complete the survey with no incentive than one that basically insulted the value of my time. When I asked the question on Twitter: "What does it take to get you to complete customer satisfaction survey?" I got this response:
[insert image]
Like Ricky, I agree that the desire to provide feedback on a personal level can be a powerful inducement to complete a customer satisfaction survey. I am a fan of the brand in question and often complete brief surveys about my recent hotel stays. I complete these surveys with no incentive other than providing feedback that might make my next experience in that property a better one.
Gathering a meaningful cross-section
You want survey results that represent a cross section of your client or potential client base. How do you achieve that?
In the above example, it would have been quite easy. Look at the total number of frequent stay points each potential survey participant had earned in the previous 12 months. Offer them a minimum number of points to get one free hotel night or 10 percent of the points they earned. That would have gotten my attention in a different way. This post would read very differently and the survey would have been completed.
Does this suggested approach cost more? I would say, probably yes. Will the results be more meaningful and representative of a cross section of your guests? Again, I'd venture to guess yes.