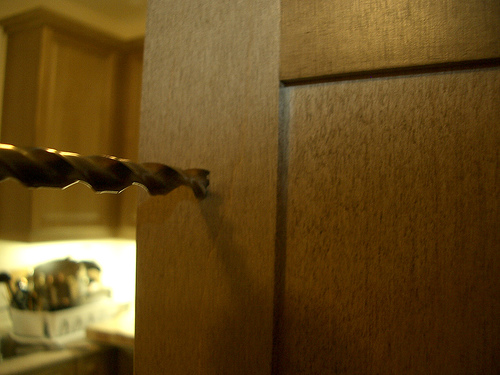 One of my three words for 2011 is customers. Every business focuses on customers – right? Well, actually no. My experiences in 2010 proved to me that many large companies have forgotten about the customer in favor of the product/service and the bottom line. I chose this word so that I can focus more of my time understanding exactly who my customers are and where I can find them both online and offline.
Why customers matter
A while back, I was walking through an airport and the shoeshine guy shouted out: "If you're looking down, they must need a shine!" Never mind that he was right – who is his customer? Was it me on that given day? Is he a shoeshine guy selling shiny shoes, or is he selling something more?
I wasn't his customer on that day. He caught me on the return leg of the trip (pun intended) and I was headed home for the better part of a month to close out 2010 and start 2011 with my family. Had he caught me two days earlier on the outbound leg of my trip, I'd have been a sucker for a shine. The shoeshine guy in my opinion sells two things:
That top of the world feeling a pair of shiny shoes gives you. It's the confidence that when you walk in and when the person you're meeting looks down, you will know your shoes are shiny and won't also look down. Yes, some people still judge you on the shininess of you shoes – get over it.
A crisp and clean appearance. Along with your confidence, you actually do look better put together with a pair of shiny shoes. People notice shiny shoes just as they notice scuffed up and dirty old shoes. Maybe not everybody notices, but enough folks do that make it worth caring about.
Searching for your customer
Here are a few tips and tricks I've learned along the way searching for my customers. Hopefully these ideas will help you find your customers wherever they may be.
People need holes, so they buy a drill. – They don't need a drill.
In my business, people need the right color every time. They don't need color measurement.
People need solutions; not the technology that provides the solution. Yes, they may pay money for the technology but the reality is that they are buying the solution.
Tools and technology will change over time. People's need for solutions will not.