Here's the thing, spending hours a day furiously responding to emails, tweeting, or updating your Facebook status, that's not work. It makes you feel busy, important and "loved" but it's probably not what you are getting paid for.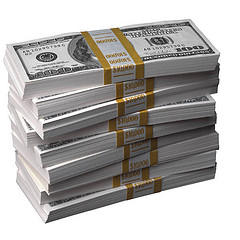 What do I get paid for? It's a good question and this post resulted from me asking it of myself. Here's the answer I jotted down several days ago: "Short intense bursts of creative thought surrounded by a lot of what may appear like loafing around to some but is in fact engaging in activities I have found feed the creative engine." My output then, is "creative thought" and my job is creating an environment in which creation of creative thought flourishes.
What about all the rest of the "stuff" I do? Well, in order to be compensated for your output, you will have to transmit it to someone. In my case sometimes that means preparing a proposal which is then transmitted to my customer via email. That email will probably in turn result in a volley of emails that will go back and forth for as along as a week or ten days (your results may vary). While I have to read and respond to each of those emails, the act of doing so is not creating any more output or supporting the environment in which creative thought flourishes.
Your turn, what do you get paid for? The fact that you got this far in the post means that like me (a few days ago) you aren't completely sure. Simplify. Look for outputs that are uniquely your own that somewhere down the line result in revenue to you or the company you work for. Anything not in that category is "a race to the bottom" and can be outsourced to India or China overnight.
What did you come up with? Come on, don't be shy, share in the comments what you get paid for.