Do you ever "step back" and "watch/listen" to your own thoughts?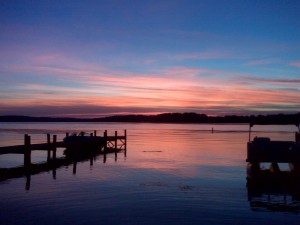 You become what you think about. That's my reason for watching my thoughts. Think about success and happiness and trust me, as sure as the sun rises each day you will become successful. Think about all your bad breaks and how the world is unfair and trust me, sure as the sun sets each day you will keep getting bad breaks and living in an unfair world.
Pick your friends carefully. The five people closest to you will shape 90% of your thinking. I'm not saying they will think for you but your version of reality will be the average of those five people's thoughts. I surround myself with people who enjoy critical creative thinking and more importantly enjoy talking about it.
Read all the time. I have observed that the successful people I have aligned myself with over the past year have one thing in common. We all read books, lots of books. Not novels but non-fiction business and personal development books. Reading is food for your brain. Reading about the success of others focuses your thoughts in a successful manner.
When you feel "bad" watch your thoughts. When you learn how to do this (and it takes practice) you will have an unbelievably powerful tool in your arsenal. I've learned this by watching my wife. Over the last year when she's upset (yes, she's human it happens) I can see her thinking and slowing down. For a while I thought maybe she was just counting to ten. Then, I realized she was thinking about what she was thinking and feeling at the moment. I know this because later we would talk about it.
Learn from your inner circle. After talking with Cheryl I started watching and listening to my own thoughts. Normally, it's your primal lizard brain doing the talking and thinking when you are in a bad place or upset. Learn to get past that lizard brain and watch success come your way. (Now, go follow the lizard brain link it's a great post by Seth Godin).
Do you keep an eye on your thoughts?