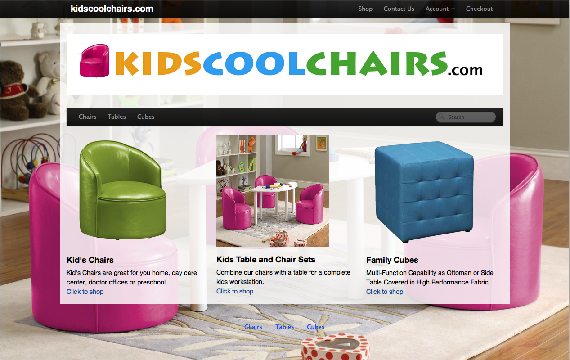 Development and maintenance of your website(s) becomes an ongoing task when you choose to take your businesses online. It's also important to note that just having an online presence does not mean you have taken your business online. Let's address that difference before I share two tools that are helping redefine my online businesses and build cleaner more useful sites.
Online presence vs online business
Let's start by defining an online presence. Say for example you have a successful restaurant with a great website and active social media accounts that draw folks into your joint. You are clearly online and your online presence is helping your business, but folks still need to come into your restaurants to spend money. As your online presence grows, you could sell gift cards and allow reservations to be made online, but the revenue is still earned in your place of business.
Now, let's say you create an online method to order and pay for food that will be delivered to the customer. That portion of your business becomes an online business. The folks doing business with you this way never need to visit your physical location and you are simply delivering the goods ordered. In a way, you're the Amazon or Zappos of prepared food.
The ultimate online business (in my humble opinion) is the one where money is paid and nothing has to be delivered except for information or service. An example of this is the ProofPass.com service my company ColorMetrix offers. In exchange for a subscription fee, our customers become members of the ProofPass community and have access to the ProofPass.com website and our technical and customer support folks. We never ship them anything and most (if not all) of the interaction with the customer from sign-up to renewal is automated on the website.
Premise and Pagelines are online businesses
It's no accident that the two tools I'm recommending to you today are both examples of successful well-run online businesses. I've utilized both these tools to build online businesses and will be continuing to use them in the future.
Premise
About 18 months ago, Shelby and I wrote "How Premise by CopyBlogger helps build great landing pages." Since then Premise has grown and evolved into a tool capable of building "Point-and-Click Membership Sites and Landing Pages." The thing I like about Premise is that it's not a monthly subscription model. You pay once and only once for all the tools. I'm even getting the upgraded membership module at no additional cost. Also all the online marketing training modules are available once you subscribe and I believe it's one of the best values around if you plan to build online businesses with WordPress.
But don't take my word for it – sign up for the free: How to Profit from the Digital Revolution: Free Seminars from Premise 2.1
Once you are signed up for the free seminars, you will be eligible for their special offer of $95 for Premise vs. the normal price of $165. Yes, the link is an affiliate link and should you purchase Premise after checking out the free content, I will share in that revenue.
Pagelines
I've bounced around a bit in the WordPress premium theme framework marketplace over the last three years. This site is built with Thesis as is our ColorMetrix site. We built SheHe Media with Genesis from CopyBlogger Media. Most recently we built KidsCoolChairs with Pagelines. We're also in the process of building a second site with Pagelines (it's too soon to share the link) and our plans are to redesign ColorMetrix with a combination of Pagelines and Premise.
Like any premium WordPress theme framework, Pagelines has a learning curve. Once you get through that learning curve, however, the drag and drop design tools prove to be powerful. For example, the KidsCoolChairs website was built with exactly two lines of custom CSS. The balance of the site was built with Pagelines drag and drop, point and click design tools. I've never been able to build a site that looks this good with so little custom code. Also, the tight integration with Jigoshop e-commerce has made Pagelines my go-to WordPress theme framework for all new development.
Check out the PageLines – Drag and Drop Framework for WordPress (affiliate link). It costs nothing to investigate.
Now it's your turn. What tools are you utilizing to build your online business? Please use the comments to share, but beware. If all you are doing is promoting without explaining, the comment stands a good chance of being moderated.