Want to know the secret to making this list? Read on young Jedi master.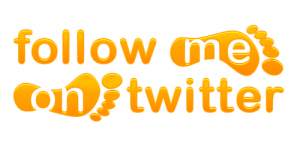 It starts in my "mentions" column in Hootsuite. It's all about interaction and engagement. I sit down for a few minutes before creating this list and scroll back through my mentions column. The names I see that make me go "ah ya, there's a good one for this week" they make the cut. So, it's simple to be here next time interact with me.
Bloggers first again this week. We bloggers need to stick together, promote each other and comment frequently on the blogs of others.
@iamlucid awesome thoughtful blog and I must add he signed up for ScribeSEO through my affiliate account but I'd read his blog anyway. It was our interaction on Twitter that got me to go look at the blog.
@mbossed a print industry blogger. I try to read all his posts because they are short easy to read yet very insightful thoughts about our shared industry of focus.
@derekhalpern a blogger and blogs about social triggers I'd have never found if not for my membership in Third Tribe Marketing (ya, it's the affiliate link again but I'm telling you the place rocks – don't believe me ask Derek).
Milwaukee area businesses that put a real person behind the account and constantly get my attention: @DelafieldHotel, @Footprints4you, @spargo_salonspa – These three happen to all be from my neck of the woods, Lake Country. I think a bunch of you expected to see @Streetzapizza, @BlatzLiquor and maybe the burger joint @AJBombers in this list, nope not this week.
Laughs, smiles and fun. I don't "work" on Twitter so here's a bunch I just follow and have fun with with for "the fun of it." @bootyp, @ryanschade, @KatBrogan, @Spammywi, @RobertJames1, @cptnrandy (who could also be listed in bloggers) and @sarathym. There's clearly more but if I give them all to you in one week why would you come back next week?
So, it's week two of following through on this idea – everyone still liking it? Suggestions for ways to improve it? Let me know int he comments. Thanks!