While you may not agree with this "tactic," if your goal is to grow your site traffic it's just another idea right up there with guest posting.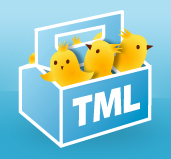 Use TweepML to follow a list of people with interests you believe mirror your own or those of your readers. For example, I recently followed this list of #BlogChat participants.
A large percentage followed me back within 24 hours and they are an engaging group as well. My Twitter stream took on a new personality for the day. I then watched the spike in blog traffic because as you might expect bloggers like to look at other blogs. Based upon other similar lists I've followed much of that traffic will convert to long-term growth.
The key to having success with this method is the link you include in your Twitter profile. Please don't under estimate the value of both the link and the actual text you choose for your profile.
Any ideas for growing blog traffic you'd like to share? Comments are open as always.