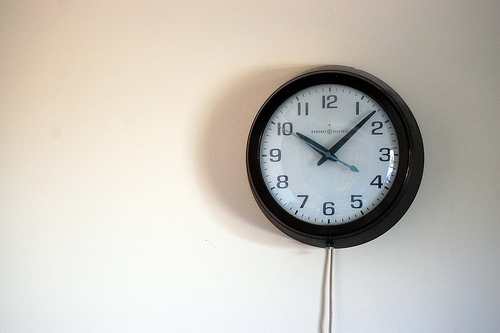 We don't really manage time.
We make choices what to do with our time.
The clock stops for no one.
So, what we really need to manage is our choices.
Right now, you have chosen to read this blog and I thank you.
A few days ago, I chose to write this post instead of sitting back and reading a novel or napping on a flight from Milwaukee to Orlando.
When you decide to stay up late reading, watching TV or whatever it is you do and then not get enough sleep, how does that impact your next day?
See how that works? The clock will keep ticking the next day and you just won't be at your best because of the choice made yesterday.
Try focusing on what you choose to do with your time; not on managing it.