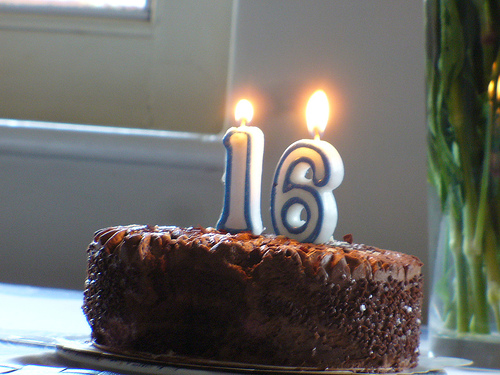 Every few months I take a look at the stats on this site and other blogs I administer to see what types of content generate the most traffic. What follows is a summary of the 16 most successful headline types over the last year. Before we get to that, here are a few cautionary notes.
A headline is just link bait
At the end of the day, a headline is just link bait to encourage you to read the post. It's vitally important to the long-term success of any writing project that good titles be backed up with solid and useful content. Seldom does my working title (which is really just the idea for a post) become the finished headline. A working title is a reminder for me of what I plan to write about. A finished headline is an enticement for you to come read what I've written.
There is now and there is then
Some posts will do great on the day you publish them. Your community will latch onto the post and share it like crazy on social media. Those days are great; but unless you're an A-list blogger, I have news for you: They will probably be few and far between. A post that is successful because of social media is one I refer to as a "now" post. Good link bait helps a post become a "now" post by getting noticed in the increasingly crowded and spam-filled social media streams.
The flip side of that coin is a "then" post. Those posts don't generate much interest on publication day but over time they do great with search engines like Google. Your overall content has to be on topic for Google to rank a post well, so this is where solid writing plays an even more important role than with a "now" post. However, don't fool yourself because a link bait headline is still important since that's what shows up in the search engine results. Your headline has to stand out from a page of other titles struggling for attention.
How tos
If I've said this once I've said it 1,000 times: People Google their problems so your writing should provide answers to those problems. What better way to signal that you have the answer than by including "How to" in your headline?
Examples:
How I [insert metric here; doubled, tripled, etc] __________________
How to do ______________ effectively
How [something] did [result]
A variation on how is why. When how does not work, try the headline again with why.
Social Media
It's just a winning topic these days and, if you actually have something to add to the conversation, the posts will do well both now and then.
Examples:
Social Media and [insert topic here; brands, cars, pets, etc…]
The power of social media [insert topic here; audience, to change _____, etc]
How social media [insert topic here; scored me free food, changed the world, etc…]
Why I hate/quit [insert social media network here]
Also, right now topics about new social networks such as Pinterest and Path are doing well. People are looking for information on what's new.
A number of…
I know this category is making my editor Shelby cringe (and maybe even throw up in her mouth a little), but it works. Lists of this and that always seem to do well.
Examples:
____ reasons you should _______ instead of _______
____ useful _________ (my example is 18 useful WordPress plugins)
____ ideas for [insert topic; being successful on Twitter, launching your next great product, etc…)
Note: The headline of this post fits in this category.
Popular Gadgets and Technology
It's tough to go wrong writing about popular new gadgets and technology. The most successful post ever on JimRaffel.com is How I doubled my htc EVO battery life – Part 1. That's a combination of two great headline ideas, gadgets and how-to.
Examples:
First impressions of my new [insert gadget here; iPhone, iPad, Android Phone, etc…]
Why [insert brand or technology here; Apple products, Android devices, etc… ] is/are the best
Effective use of [insert technology here; QR Codes, Smart Phones, Twitter]
Random
It seems that sometimes when I write about random topics they end up resonating with search engine results. Here are a couple of examples of topics I've found by accident. The key here is I'm writing about personal experience and that's what folks are looking for when they search. They don't want the brand owner's story; they want yours.
Examples (because they are random, these are the actual post titles):
Building an effective headline
I mentioned earlier that the headline for this post fits in the "A number of…" category even though it doesn't start with ____ blog headlines. Instead I chose to add some link bait related to current events. In this case, I used the NCAA basketball tournament. Use all the tools and ideas you have to get people to come read your content; unless your blog is a personal journal and then I'm not even sure why you'd be reading this post.