During GraphExpo one of my readers said that he enjoyed the baseball posts because it allowed him to better understand the writer of the blog.  Well, this is another post that really does not relate to printing except for the fact it occurred during GraphExpo '08.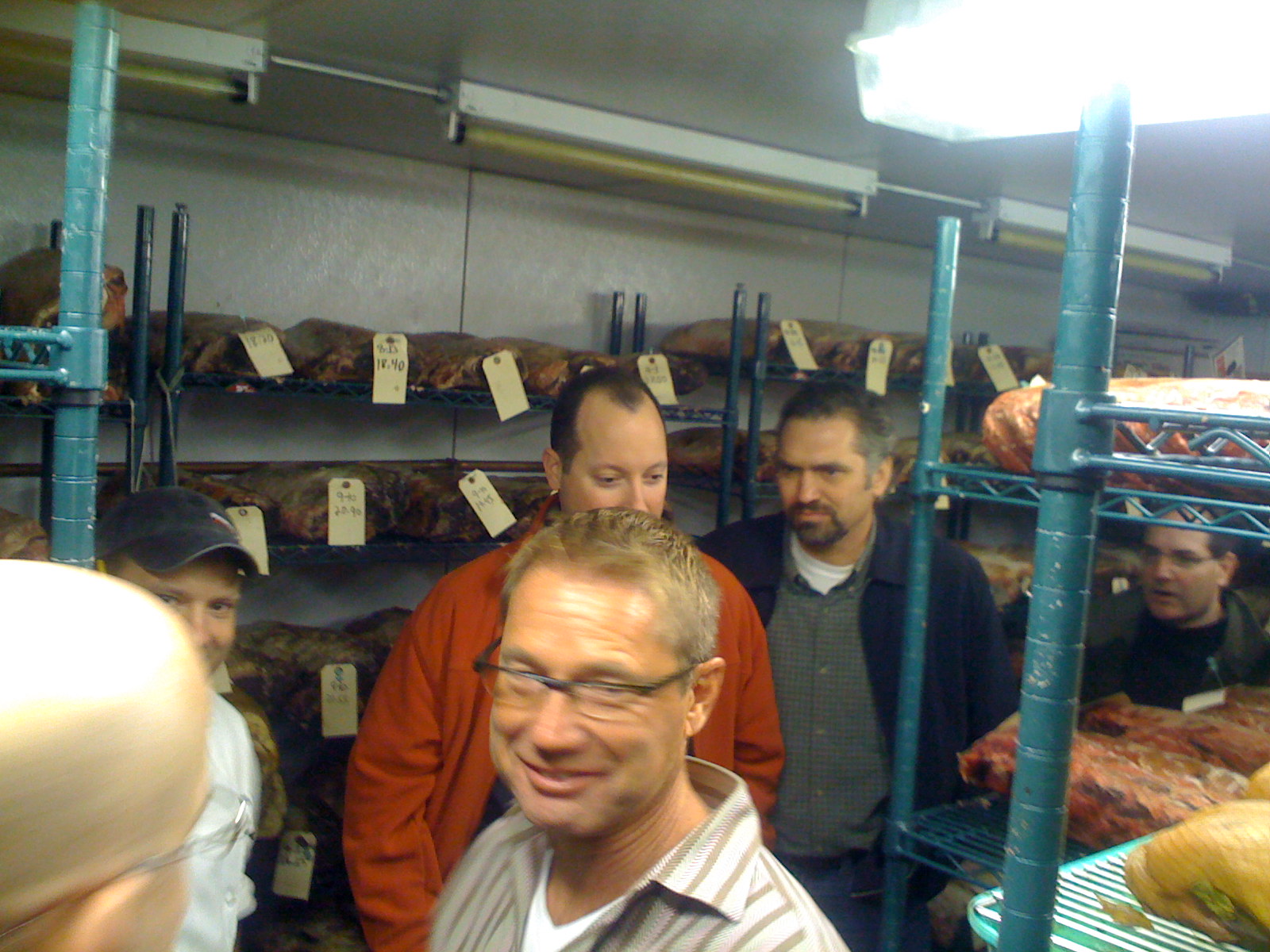 On Tuesday night a group of us vendor types followed Earl McGhee over to PrimeHouse. For those of you who have not had the pleasure of an evening of dining with Earl, let me just tell you he knows his food (particularly steak) and he knows his wine. Earl also calls Chicago home, so when he says a resturant is one of his favorite I say count me in! (unless I have a more pressing dinner with a client or some silliness like that.)
We had a great group of nine, and I did in fact enjoy an incredible bone in fillet (my first bone in fillet I might add) and some very good wine. The PrimeHouse specializes in aged meat, and makes a big deal about their Himalayan salt room where the aging (up to 75 days) occurs.  During the ordering process one of our group joked with the server(Stacy) that we would like to see the salt room and then everyone laughed.
Marc Levine of the Color Management Group was sitting next to me and sort of issued a challenge to me suggesting I would be able to sweet talk our server into letting us into the room. I will conclude this post by saying a picture is worth a thousand words.