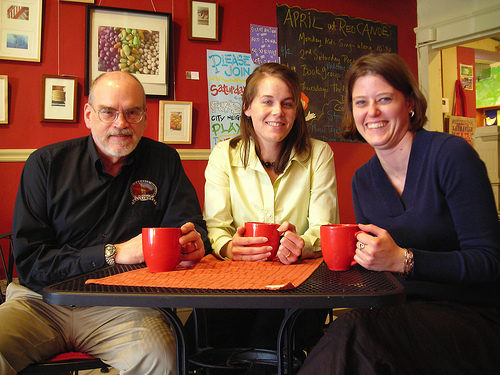 Just the other day, I was joking around with Shelby about comparing notes with my wife to figure out how to work with me. She made it quite clear that no, she had in fact developed her own strategy to get along with me.
What she needs and her strategy for working with me
When I got done laughing at the text exchange, I was reminded of the importance of having a strategy that considers not only what you need, but more importantly what the other person needs. In lining ColorMetrix up as a client, Shelby in effect bagged her first elephant (a baby elephant but one with potential to grow). We provide that much-needed base of virtually guaranteed income everyone starting out wants to have. That's what Shelby wants and needs out of the relationship.
What is Shelby's strategy for dealing with me you ask? As far as I can tell, it's to do a few things. First, humor my rather large ego when it's clear I'm just joking around. Second, swat me back down to size when I get a bit full of myself. Third, do awesome work and anticipate my needs. It's this last one you would think matters most to me. Nope, it's the second one. We all need people around us who are willing to speak their mind and tell us what we may not want to hear.
What I need and my strategy for working with her
The flip side of this is what I need from Shelby and my strategy for working with her. My number one criteria for people I work with these days is be a self-starter. That term is sometimes overused and misused so let me explain. When the relationship was starting out, Shelby and I agreed on a list of responsibilities with which I needed assistance. The reality of the list is that Shelby is our virtual marketing manager. The keyword here is manager. She comes to me with ideas and makes suggestions on how to implement the ideas. Oh, and then she does the work.
My strategy for working with Shelby is pretty simple: Treat her exactly how I'd want to be treated by a client. Make the relationship a partnership. We are in this together; to the extent that it is appropriate we discuss the financial implications of the projects we are working on together. We communicate frequently by almost every medium known to man. We try to meet face-to-face once a week and, in the Richard Branson style, make sure those meetings include having a little fun even if it's just lunch at a fun place.
That's what works for us (we should have Shelby guest post and let us know her side of this story). Have your experiences been similar or different? Let us know; this could be a fun topic to explore further.