For the past few weeks I've watched entrepreneurs I consider more successful to see what they are doing differently than me. The answer that hit me, they seldom ask for permission.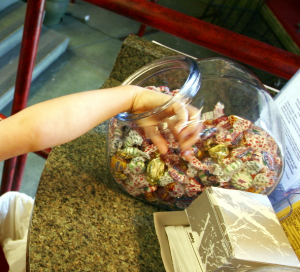 They get more things done quicker. One of the ways you get things done is to following the old saying "it's easier to beg for forgiveness than to ask for permission." Think about it, asking for permission takes time. First, you have to figure out who you need to ask. Then, you have to ask and finally the other person has to think about it. The reality is you often create the need to ask for permission in your own head and no one really cares if you do "it" or not.
Let's keep it legal. I'm not talking about breaking the law here. I am, however, not talking about accomplishing small things. There will be rule breaking or bending involved. Things don't happen by standing still and waiting for the approval of others.
Go big or go home. It's not that I don't already move forward without asking permission. The point for me is I am going to start doing it more frequently. I asked the question on Twitter last night "Are you better at asking for permission or begging for forgiveness?" I wasn't surprised by those who answered because I view them as successful. Also, all who answered made it clear asking for the approval of others is not the path to getting things done and being successful.
Begging for forgiveness implies the decision was wrong in the first place. Sure entrepreneurs make mistakes. Most of us, however, are good decision makers. So, you won't catch me begging for forgiveness but instead briefly explaining my "mistake," accepting whatever consequences come along with that and quickly moving on to the next challenge. Sometimes this behavior will have others labeling me brash or a bull in a china shop. So be it.
Permission or forgiveness, what do you think?