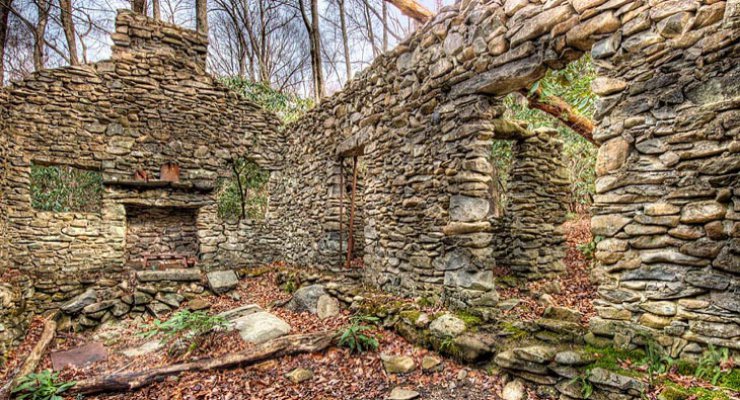 Photo Credit: Joe Kegley
There is a difference between turning back and quitting. Quitting is something you do when you are scared of failure or just don't want to do whatever it is you should be doing because it's difficult. Turning back is something you do when conditions indicate there is real peril in proceeding on your current path. Typically when you turn back you have every intention of returning to someday complete the journey or task. When you quit, there is no plan to return.
The Stone Cabin Trail
There is no official trail to the old stone cabin. Thanks to the wonders of the internet once you know about the trail it's easy to find information on how to get there. It's a fairly easy hike because there are no significant elevation changes; but at almost seven miles round trip, it's still quite a hike.
You start out on a well-traveled trail that follows the path of what was once the first paved road over the mountains. The first three miles are an easy walk to the faint hidden path that takes you the last half mile to the old stone cabin. We found the path right where it was supposed to be and had no problems following it up and down through the forest.
Then suddenly, we did have a problem. A member of our party stepped in something on the path … and that something upon further inspection proved to be relatively fresh bear scat. Yes, we found proof that bears do poop in the woods.
By our estimation, we only had about two tenths of a mile left to reach the cabin but after some debate we turned back. We'd been hearing stories all week that bear activity had been rather high this year and there had been at least two incidents with humans; one of which was fatal.
When you're on well-traveled trails in the Smoky's, you don't often see bears. In fact, in 45 years of visiting the park I have seen exactly one bear on a well-traveled trail. We, however, were off the beaten path and a bear had clearly crossed that path recently.
There was real danger and we'll be back
We didn't quit; we simply turned back towards the parking lot and our car. We finished the hike, even taking 30 minutes to relax by a stream and eat lunch. Our goal became to put some distance between us and where we'd seen the proof of bear. It was still an enjoyable and beautiful hike, we simply didn't reach our final destination.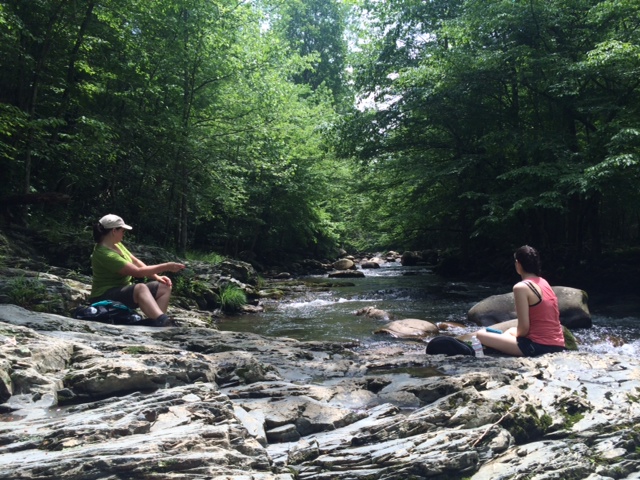 Every member of our party wants to return and do the hike again. We'll probably do so with some simple precautions like a bear whistle. It would also be a better hike for early spring before all the undergrowth has taken hold and lines of sight are clearer.
The business case for turning back
Sometimes in business, conditions change. For example, I have cut business trips short or canceled them altogether when treacherous weather suggested it was the best course of action. I wouldn't consider that quitting. Instead I turned back with plans to complete the journey at some future and safer date.
The same can occur when financial conditions change. If sales or payments to your business slow down, do you adjust or just keep pushing on? Sometimes you have to postpone business travel or purchases to match your business income with expenses. It's not fun and it might feel like quitting; but you're just taking a safer path by turning back. Once back to a safe place, you can begin planning your return to the journey under safer conditions.
And now it's your turn to share an example of when you thought you were quitting but upon further reflection you were just turning back.