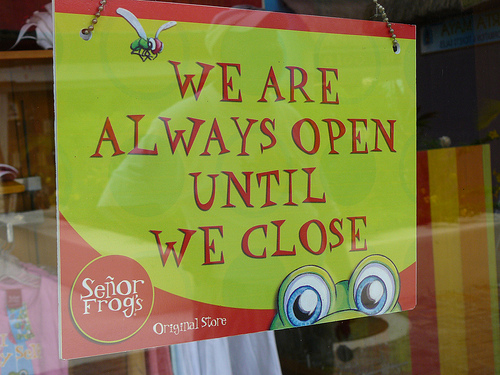 Last July I took a week to share some of my favorite advice for small business owners. As I look back six months later I realize that these five posts represent cornerstones of how I do business. Perhaps it was the writing of the posts that refocused me. Instead I think it was me writing about what was then and still is at the core of how I conduct business.
The Small Business 101 Series
Stop Chasing the Money – The key point of the post is to make sure getting paid doesn't tie up more of your time than doing the actual work you are being paid for.
Build Recurring Revenue Streams – Since writing this post I've spent a good deal of time building a community based around our verified color technology that will begin generating revenue early in the second quarter of this year. It's an exciting project I look forward to announcing soon.
This is Not a 9 to 5 Job – Upon re-reading this post the last paragraph about "Work/Family balance" really threw me for a loop. I love what it says even more today than I did six months ago. Check out the comments on this post too, there are some great ones.
Yes I Can! – Pretty much my take on "The answer is yes, now what is the question."
Twitter is Priceless – Even more so, the more time I spend and the larger my network grows. Just two days ago one friend on Twitter sent a message that another friend had mentioned me in his presentation to a large industry conference as a person to follow in Social Media.
These posts are as relevant and useful as they were six months ago when I wrote them. A review of the Google analytics data confirms that folks keep finding these posts each day via search engines. If you've been here a while why not take a look back and see if you feel differently about the posts today. If you are new here, I feel these five posts are among the most useful I wrote last year.