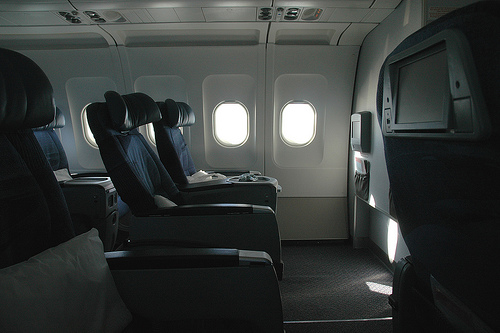 Recently I was asked how I manage to run a business and I travel as much as I do. The answer is that's it's not so tough most of the time. Other times the logistics of conference calls and Webex meetings can be frustrating. Here are some of the tips and tricks I use to stay on top of the game.
1. Check-in daily with your team. I pick up the phone almost every morning around 9am and call my business partner. I let him know where I'll be and what I'll be doing. I ask the same of him and we prioritize project work for both of us. Sometimes the call takes five minutes and sometimes it takes ninety. It's the planning part of the day for us and the company.
2. Work when you can. Today, I'm working from a coffee shop in Naples, FL. It would have been easy to hang by the pool of just kill time exploring this afternoon when the conference I was attending concluded. The problem is once the four or five hours are gone – well, they're gone.
3. Don't let others define what work should look like. Yesterday, I participated in a thirty minute conference call while walking on a beach. I've written complete project specifications sitting by a pool. Your work is judged by results not where and when you did the work. There are no bonus points for slaving away in an office.
4. Embrace Anywhen. I've made a lifestyle decision to work for myself. That decision means there is no nine to five in my life. There are no time clocks and schedules except those I create. I am constantly on the lookout for tools, technology and systems that allow me to work anywhen from anywhere. My new favorite is Basecamp from 37signals. I can manage multiple projects and collaborate with team members more easily than ever before.
5. Use your technology, don't let it use you. This coffee shop has free Wi-Fi and and I'm not even connected to it right now. My phone is set to not notify me of anything. Unless, you call or text me I decide when to check Twitter or Facebook. Love your notebook computer and when you find a better one (however you define that) buy it. My phone and notebook computer are my conduit to the world.
6. Organize. Anyone who has traveled with me knows not to mess with my messenger bag. That bag contains my life in a very specifically organized way. Everything has it's place in the bag. For example, I know just where to find the folder to collect receipts when I travel. Have a plan for unpacking in hotels. It makes repacking much quicker. Travel as light as you can. My wife jokes that someday I'll figure out how to travel with a surcrets box as my suitcase.
Let me know which of these work for you and if you have any to add to the list.