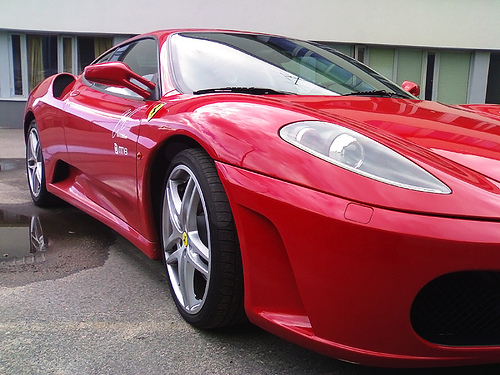 On Thursday December 2nd I'll have the privilege to share my newest presentation: Selling at (and to) a Higher Level with the Waukesha County Business Alliance – Sales Club (a network of sales professional). I've also secured two free tickets and discounted admission for any of you who would like to attend (details on both a little later)
The new presentation
From a public speaking perspective I am going to be covering some new territory. Recently, my friend Paul Castain posed the idea to write a few blog posts about selling to CEOs. As I let that idea age in my brain it really started to grow on me. The most successful selling I have ever done over the years has been at the director and higher level. Combined with a trusted high level friend at a partner business, suggesting I someday write a book sharing the stories of business and personal trials and successes and I was sold. Time to share a new message.
The topic areas for the new presentation:
Selling to Directors VPs and CEOs – These folks are not any different than you and I but they likely make decisions differently. In purchasing departments and at levels below director it's difficult to sell with emotion. The capital expenditure process is generally to rigorous. By the time you reach the director level you are working with folks who have significant signature authority and discretionary budgets. I'll share stories of how I have tapped into emotional selling at a higher level and how you can as well.
Value (and risk) of social media selling at a higher level – While I've given entire presentations on social media and blogging this presentation will have a different focus. You probably Google your prospective clients before visiting for the first time or after a new decision maker enters the equation. When selling at a higher level know that the director, VP or C-level individual is either researching you or having a staff member do it for them. What are they finding when they Google your name and your company?
What to avoid – Well, I can't give the entire presentation away. You'll just have to join us on December 2nd to find out what this topic area is all about.
Win a ticket
As I mentioned earlier the Alliance has graciously offered me two tickets to the event I can give away here. The rules are simple but please be sure to follow them all. Before you enter please double check the event page and make sure you can attend.
1. Leave a comment here with your favorite selling at a higher level tip.
2. Make sure you are signed up for my newsletter. Please try and use the same email address as you use when leaving a comment. It makes my life easier and thanks in advance for that.
3. Make sure you do #1 and #2 above. I had to disqualify entries from my last contest who skipped #2 but had left great comments.
I'll cut off entries at 5pm Wednesday November 24th and let the winner know before I hit the hay that night. Leaving you plenty of time to take advantage of a discounted ticket so you can still join us.
Everyone is a winner with the discount I have secured
The normal cost of Sales Club for future members of the Waukesha County Business Alliance is $40 (includes breakfast) but I have secured the member rate of $25 for you. Just be sure to mention you heard about the event on JimRaffel.com in the "comments" section of the event registration.
It's an early morning event so hoping to see lots of you there to share a cup of coffee with!