Repurposing blog content is synonymous with finding new distribution channels. More distribution channels means you've cast a wider net to collect fans of your work. Contrary to what some believe there is nothing "wrong" with repurposing your work.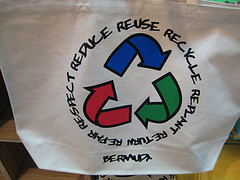 Creating the content. One day you'll be working on the first post for your blog. Then, on what feels like the very next day your blog content will contain hundreds of posts with your byline on them. It's interesting to me that sometimes I read my old posts and think to myself "did I write that?" Years later the topics and discussions are still relevant.
Give great content new life. By repurposing writing from the past you find new readers by exposing a different audience to your work. Let's face it a five year old blog post is typically only going to be found via a Google search or perhaps a related posts plugin on your blog. Ask yourself how often you go trolling through the archives of a blog your just found. A few posts back sure but not five years back.
Ways to repurpose blog content. The obvious way to give your writing new life is to pull together a group of related posts into an eBook. You can then sell the eBook or give it away in exchange for a desired action like signing up for your email list. Compiling an eBook, however, is a great deal of work. Another way that is not so obvious and takes less time and effort than an eBook, is to cross post the writing on another blog. I was under the false impression that this would cost me Google juice.
More on the cross post. To get a quick idea how I cross post printing related content from the archives of this site to my company site, take a look at these two posts:
Repurposed post: Color Conversations: Density & TVI or L*a*b*?
Original post: Golden Nugget #5 Density & TVI or L*a*b*?
I edited the repurposed post and included a link back to the original post. I provided a similar link in the original post pointing to the repurposed post. This keeps Google happy because I have included the entire name of the posts not a "click here" link. Finally, I applied my improved knowledge of SEO strategies to both posts. The overall new traffic to these "two" posts is nothing short of amazing.
Your turn, how do you repurpose your best work?