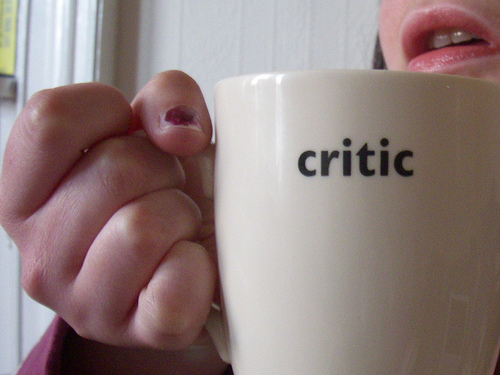 These three roles can have plenty of overlap but here's how I think they differ:
A proofreader finds spelling and grammar errors. That's about it.
An editor rearranges your words and thoughts so they make more sense but still represent your tone and voice. A good editor adds value by recognizing what you're best at and pushing you to do more of that. A great editor knows the person they are editing and truly understands their passions and what makes them tick.
A critic tells you constructively (in whatever tone you are capable of hearing) when you are off-base. Their criticism seldom addresses a single piece of your writing, but instead an entire body. A good critic will deliver their criticism gently, yet without pulling any punches. A great critic has to be a friend you trust or the criticism will never get through your natural defenses.
There's a new critic and editor here at JimRaffel.com who happens to also be an awesome proofreader. Formal introductions will commence in about a month.