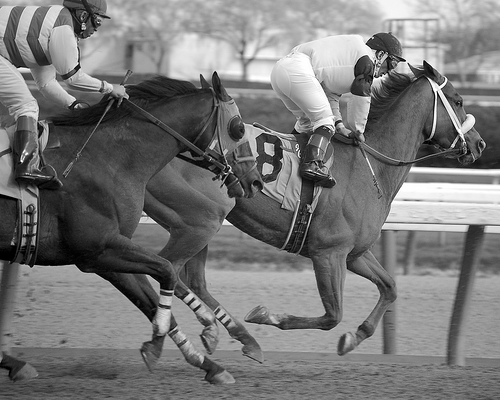 Some folks view December as a time to work a little less and coast right into the new year. While that may work for some, here's a different approach for you to consider: Finish projects that have been started and seem to have stalled while also making time to plan for success in the coming year. The following is one way to go about that.
Assess incomplete projects
I recommend using services such as Basecamp, a notebook and pencil or another appropriate tool to manage and track your bigger projects. For my company, this includes both internal projects to improve our business processes and external client-centered projects. The reality is some of the projects should probably just be deleted from the list if you have not gotten to them in a year or more. Others, however, are important to your business and utilizing this last month of the year to bring them to completion can help set your plan for success next year.
You only have a month. What are you going to do with it?
This month will fly by quickly; especially with the holidays and parties that come along with them. Regardless, it's not a throw-away month. It's a month to finish what you've started this year and prepare yourself for an even more successful next year. Search for that one business process project that can free up hours of time each week for you and your team. These hours will allow you to serve your customers even better next year than you did this year. People want the personal touch now more than ever. The tricky part is finding the time to provide it.
Take care of your current customers
Sometimes in the constant hustle to find new business and new customers, we forget about those that helped us get where we are today. This is a great time of year to look at the promises you've made and not yet kept to your current customer base. Get your team focused on those promises that are most important to your clients and to your own plan for success as well. Pick projects that can be completed by December 31 with allowances for the fact that your team will be taking some time to enjoy the holidays with their families too.
Plan for success next year with 3 simple words
This is also the perfect time of year to sit down with a piece of paper, a pencil and your thoughts. For several years now, I've been choosing three words to define my personal plan for success in the coming year. Here are some examples of how I have done that in the past:
I start the process by looking back at what the previous year's plans had been and how I feel they turned out. It's interesting because as I look at the 2013 plan, which I haven't revisited in months, I realize these three words became part of my subconscious decision making. The various business pursuits I'm involved in are all now selling through education of current clients and potential customers.
It's because the method works that you need to do it once a year. What was good for this year could be plain awful if you just continue blindly on the same path into next year. I'm fairly sure I know what my three words are for next year, but I'll save that for a January blog post. In the meantime, why not take a crack at this method and share your three words with the world at the beginning of 2014?