Thirty-one days ago I set out to write 31 posts in 31 days. This is it, the thirty-first post. Thirty here and one on QuickInternetPages.com (or QIP.com) the blog idea that was created by the 31 posts exercise.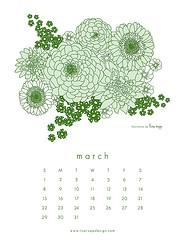 Now, I am going to ramble a bit.
I learned a lot about me, writing and the fine art of blogging. It's not as easy as it looks. I look now at the shear volume of content Chris Brogan and Mitch Joel turn out and just think – wow! They have both been producing at this pace for years.
I wont' be continuing at this pace at least not for a while. My lifestyle and my business won't allow for it right now. I will continue to write everyday. I just have a posting schedule I am going to adhere to until I have built up a bit of a post backlog. There will be exceptions to this if a great topic pops into my mind.
So, starting next week here's the plan:
Sunday at 8:00pm Central – A new post at QIP.com
Tuesday at 8:00am Central – A new post at ColorMetrix
Thursday at 8:00om Central – A new post at JimRaffel.com
Over the last 31 days I learned that I enjoy writing about several different topics and not all those topics belong in one place.
Over at QIP.com I will write about all the behind the scenes techniques and technology it takes to keep a self-hosted WordPress blog running as your internet business home base. The dirty grimy nuts and blots stuff. You will also find some social media and community topics there but more as they relate to connection of the social media outposts to your home base.
Over at ColorMetrix.com I will write about color and the printing industry I am so passionate and yet worried about. I'm going to kick off over there with a post titled Color Conversation, that is rolling around in my head. It will be there by 8am next Tuesday morning. That will be followed up with an interview with print industry powerhouse and social media guru Jeffrey Hayzlett, Chief Marketing Officer of Kodak.
Here at JimRaffel.com I am going to stick to what I consider the fun stuff. Self-improvement, motivation, some social media with real world spin and perspective. I'm not a journalist I am a commentator. I call it like I see it.
That's my take on the last 31 day of posting, anything to add?
Photo Credit: http://www.flickr.com/photos/lisarupp/