This tip applies to all your social profiles but I was once again reminded how much you can stand out on Linkedin with a good profile picture. The image below is what I saw earlier today while working on adding connections.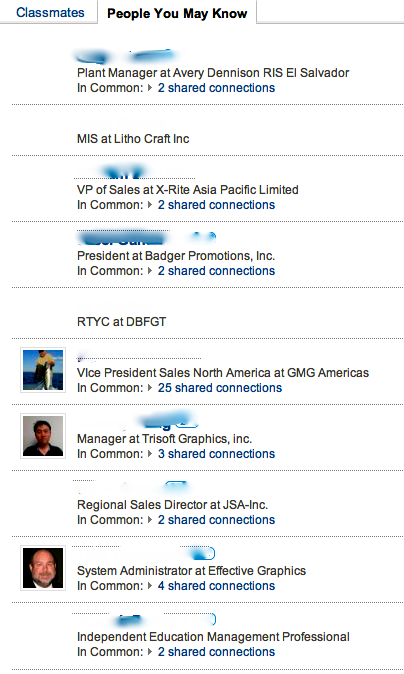 Only three of the ten profiles I was presented with had profile pictures. Of those, only one is a good image that might help me recognize the individual. I knew several of the people without pictures but had to dig down in their profiles to be sure I knew them. With a decent Linkedin profile picture we'd have connected for sure. I don't always have the time to dig down into profiles.
I'm curious what your reasons might be for not having a profile picture? Would you show up at a trade show or conference and then walk around with a paper bag on your head. Would you do that? No, so why not share a decent pictures of yourself on Linkedin so we can connect more easily.
At least that's my take. I'd love to hear your take on why showing up at a virtual networking event with a brown paper bag on your head is a good idea.