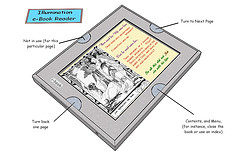 Yesterday, while working on an ebook for my ColorMetrix audience the one useful piece of information it will leave them with finally jumped out and bit me.
Your masterpieces will take longer. The actual writing of a blog post rarely takes me more than and hour and is quite often done in 20 or 30 minutes. I think of this art as quick and easy. It's easy because I already know what I want to share with you. Great art, your masterpieces should take longer. In my case the ebook (a compilation of blog posts) needed to have it's own unique message to be valuable.
Keep the big goal in mind. Masterpieces have many steps to complete. In my case while the single unique message was not clear to me, I kept pulling together individual blog posts from the past five years. I just kept after the project. I constantly reminded myself completion of this masterpiece will yield my most useful shippable art yet.
The answer was in the work. Sometimes we find the answer by staring into space with a cup of coffee in our hand. Other times we find the answer by working through the process. In my case, reading and organizing the posts as I compiled them led to the unique and useful message I will leave my ColorMetrix audience with. It was an exciting moment, so keep after your masterpieces.
I've got an ebook to keep after so that's it for today. 🙂
Photo Credit: http://www.flickr.com/photos/dcmetroblogger