Once you start blogging it becomes pretty easy to spot ideas for posts almost everywhere you go. Developing a system to curate all the ideas is an entirely different matter. While no two writers use exactly the same system I thought I'd share mine with you.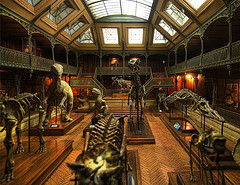 Remote idea curation. If you are like me the one thing that you are never without is your mobile device. I found a nice little text editor for my Android device. Each month I create a file to capture and curate the ideas until I can do more with them. Sometimes the note is one or two words. Other times I feel like I've typed half a post before I'm done. The key is to capture as much of the idea as you can at the moment it's happening.
Idea centralization. Gathering all your ideas together in a single central location is the next step. I use an off-line blog editor called "ecto" on my Mac. I'd provide a link but I'm actually concerned that it's no longer supported and am starting to look for an alternative. Regardless, the point is I begin to organize the posts with a working title and as much body content as I can think of.
Pick one and write. When I have time to write I just look through the pending posts and pick one. Today for example I had more than a dozen partial posts I could have worked on but this one resonated with me. So, in addition to 5-7 completed and scheduled posts I've got another twelve to pick from to work on.
Idea variety. Those dozen partial posts have been collected over a month or more. No matter my mood or energy level one of them is going to resonate with me enough to work on. Just look down the list and pick one that feels right.
That's how I curate my ideas, what's your secret?