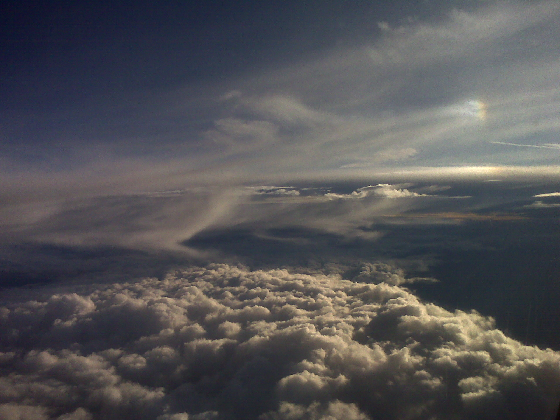 Earlier this month, I shared The 2012 Plan and one of the cornerstones of the plan is "Automate." In that post, I siad: "A task worth doing manually is worth automating. If it's not, then stop doing the task entirely." It was with that thought in mind that I began to look at the servers on which we host our websites and those of our clients. I found some real opportunities to automate the support and maintenance of the servers and sites.
Sorting the hosting by bits and bytes
We've hosted several servers for awhile now with slicehost, a company acquired by Rackspace last year. We've always been happy with the quality of service coming out of slicehost. However, it's just a bit of a self-service shop. Once you spin up your virtual server, it's yours to manage and keep up to date. If you need a firewall, you'll be installing it on your own while following their expert tutorials. Today, we have four virtual servers left with slicehost and soon, they will disappear into two Rackspace-managed cloud servers.
Rackspace-managed cloud automates hosting
While it's not the least expensive hosting option you'll find, the managed cloud (affilate link) automates almost every aspect of hosting your own virtual private server. Once you are a subscriber, almost every aspect of hosting can be handled with a phone call or entry of a ticket into their system. Instead of worrying about the details of hosting, you can focus your efforts on producing the best web-based applications and websites. That's what our core business is at ColorMetrix.
In addition, by hosting with such a large and reliable company, support coverage is an honest to goodness 24/7/365 operation. With monitoring software in place, they will be investigating a site that is down before you even know it's down. So while the hosting plans are on the expensive end, you won't need to have techs on staff to manage your servers. It will feel like the solution is only a phone call or support ticket away. Response is always, quick, professional and thorough.
ZippyKid takes the headaches out of WordPress hosting
In Humanization of Social Media, I talked about the AAA+ customer service that ZippyKid.com provides. When I wrote that post, I was just getting started with them. Since then, I have taken three sites live on their network: this one, ColorMetrix and SheHe Media. For the ColorMetrix site, I took advantage of their full-service migration services. In less then one day, they moved the site from one of our servers to theirs.
It's about fewer headaches. I don't have to worry if the WordPress core installations are up to date. I don't have to worry if the hosting is configured to minimize page load times on my WordPress site. If you have questions about plugins, they will gladly answer them. You also get access to a few premium plugins, such as Gravity Forms, for no additional charge.
Best of all, ZippyKid likes you guys too and has provided me with a coupon code good for a free 30-day trial of their service. Just enter JIMRAFFEL in the coupon code area when you sign up. (Yes, I'm a proud affiliate of ZippyKid and will be compensated if you continue on with them.)
Speaking of WordPress and deals …
I just found out that Genesis, the premium WordPress theme we utilize on SheHe Media, will be increasing the price of their Pro Pack All Themes Package on Tuesday, Jan. 31. Until Monday, you can still get all 44 StudioPress (affiliate link) child themes, plus every child theme they design in the future, for only $299.95. And until Monday, you can use discount code TEN to save 10% off a Pro Plus purchase.
Back to the hosting story
Hosting and managing servers is not really that easy and while we've got our servers pretty well-tuned, that is not what I should be doing in 2012. By moving websites and web applications to managed and specialized services like the Rackspace managed cloud and ZippyKid, I'll be freeing up hours of time each month to focus on growing my business interests.
What can you automate?