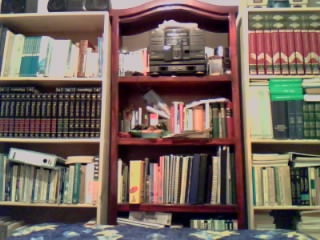 One surefire way to improve your writing is to read more. The tricky part is to find more of the right kind of content to read that will help improve your writing. If you're a fiction writer, then you will want to read more fiction to improve your fiction writing skills. If your writing focus is centered on business writing, then you'll need to read business-centric books, blogs and newspapers. As you read, you should be on the lookout for ways to improve your writing style and new ideas to spark your creativity.
Improve your writing style
If you are a blogger who is not happy with the traffic your site is generating, it may have less to do with your content and more to do with the way you deliver that content. Think about the blogs you read more frequently and then go spend some time there reading several posts in a row. Now come back and read your own last 10 posts. I'll warn you this can be a painful process. I just did it and realized there is plenty of room to improve the writing on this blog.
The idea is not to try and copy someone else's style, but instead to look for overall writing styles and delivery methods that keep you coming back. For example, I've found the way that both Chris Brogan, Mitch Joel and other bloggers break up a post into sections to be useful and easier to read. Also, while both these gentleman are capable of writing long posts, they seldom feel wordy. Economy of words is something worth observing as you read the work of other writers.
Find ideas
If you find yourself in a "head down, working my ass off to make my business go" mode, then latching on to new ideas to write about can be difficult. If you aren't taking the time to read, you'll find that you are writing more and more about yourself and what you are doing. While some people will find that interesting, it gets boring and ends up being repetitive. If you don't believe me, skim the last six months of this blog like I did before writing this post.
You don't need to read every newspaper article, blog post or book from start to finish in one sitting. As a matter of fact, if the content isn't inspiring your idea engine or helping you improve your writing style, I'd say put the reading aside for awhile or skip it all together. As a frame of reference, I'm currently reading chunks of four different business books as time allows. Two of those books are in the Kindle app on my iPhone and I read them when when I travel or have other unexpected downtime.
The other two books are of the dead-tree variety and one sits next to the spot I sit when I watch TV. That book is a reminder that when TV sucks (and it almost always does) I have a better option. The other sits by my bed and I try to read a few pages each night before I fall asleep or in the morning when I wake up.
Set yourself up for reading success
When you provide yourself with multiple reading options in multiple places, you are simply setting yourself up for reading success. While the four books I'm working my way through right now are all business books, none of them cover the topic in the same way. So two things happen: First, when I know I should be reading I'm able to choose the book that will resonate most with what I need to fuel my personal growth at that moment. Second, by choosing to not work my way through a single book at a time, I'm able to position reading options in more physical locations. When we get busy, we all need reminders.
And the better writing really will just happen
When you put forth the effort to read more of the right type of content, your writing can't help but improve. I've been working my way through a couple of these books for six or eight weeks and in that time I've had no shortage of post ideas. In the six months before that when I went nose down work my ass off, I struggled for ideas and my writing revealed that.
All the reading should make the writing part of your life easier and more fun. It sure has for me over the last several weeks.
How about you? Are you making the time to read and does it improve your writing?