I have liked the htc EVO I carry since purchasing it last summer. I wrote then that, I'm a Blackberry Addict turned Android Fanatic. The problem is that over the last year the EVO battery life has become more and more of an issue. Recently, it had reached the point that I would frequently need to charge the phone a couple of times throughout the day. By tinkering with some of the phones settings and spending a little money on a new battery, I've been able to extend the life of a typical charge to between 10 and 14 hours.
Mobile Network Setting
One of the biggest battery hogs on your htc EVO is the "Mobile network" setting. There are a couple of ways to approach this and I took what some may call the more radical approach. To access the setting, go to settings->Wireless & networks->Mobile networks, as shown in the included screen capture from my htc EVO. By un-checking this box when you have access to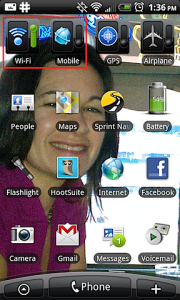 Wi-Fi you will dramatically extend your battery life. Some folks I know go one menu level further into the Mobile networks options. They then turn off the "Enable always-on mobile data." Since I've found an easy way to turn both Wi-Fi and mobile networks on and off, I prefer to skip this step. It's probably, however, not a bad idea to consider this option when traveling away from Wi-Fi for long periods of time.
htc EVO specific widgets
On my EVO start-up screen, I have installed the htc specific widgets for "Wi-Fi" and "Mobile." When I turn one of these on, I always make sure the other is turned off and I can accomplish this with two touches of my finger. You can find these widgets in widgets->settings->WiFi and Mobile Network. Both show HTC as the publisher.
Standard profile replacement battery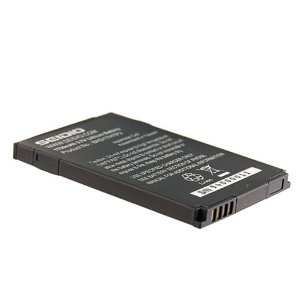 After a bit of research, I settled on the Seidio Innocell 1750 mAh Slim Extended Life Battery for HTC EVO 4G (affiliate link). This battery is on the expensive side, but has a few things going for it. First, it's well reviewed (read a few of the reviews for yourself over on Amazon). Second, the Seidio battery has 250 mAh more of power than the standard 1500 mAh battery that came with your EVO. Approximately 16 percent more power storage may not seem like a lot but it sure seems to make a big difference. Finally, this battery will not change the profile of your phone one bit. Many higher-capacity batteries for the htc EVO require you to use a replacement back for you phone. This can also lead to a need to replace any case you may have purchased for the phone.
I've searched Google for other battery saving ideas and many work. I have just found that these have worked out to be the two most significant and easy to implement solutions for me. My phone has earned a whole new life now that I am not always carrying a charger and looking for an outlet everywhere I go.
Make sure to check out How I doubled my htc EVO battery life – Part 2 for more battery saving tips!