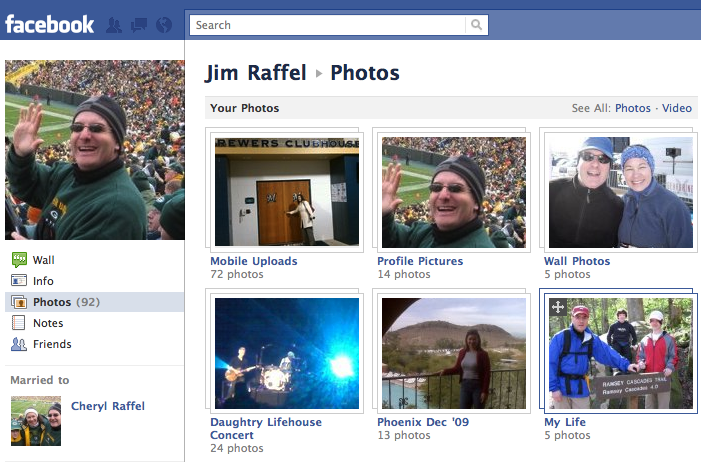 Recently, I was interviewed by Matt Mansfield for his blog post The Elephant in the Cloud – How Safe is Your Data?. During that conversation I made the comment that I feel Software as a Service (SaaS) is easier to sell today because of Facebook. Millions of folks, well a half-billion of you at last count, now use Facebook to keep in touch with friends and relatives. Young, old, blue collar, business owner – it does not seem to matter every demographic uses Facebook.
How Facebook broke down online barriers
In 2005 ColorMetrix was ready to commercialize ProofPass.com. We had some early adopters actually push us to release almost six months ahead of schedule. These folks saw the technological benefits of being able to monitor print quality from anywhere in the world at anytime. We got excited that lots of folks would see this and jump on board. We were wrong.
Yes, most folks saw the benefits of anywhere, anytime access to the data but what we missed was people's mistrust of the online world. We heard comments like, "our data won't be secure," "our competitors will hack into your system and use our quality data against us." And my favorite, "our IT people will never let you punch a hole in our firewall." Really? I would respond. Will your IT people let you visit Amazon.com and buy a book online? "Well, yes but that's secure," they would reply. We use the same technology, I'd reply.
Fear
In hindsight those were all excuses. The real problem was fear of the unknown. Many older people in the workforce might have used computers in 2005 but they sure didn't live and work on the internet like we do today. You know what got them online in a real and significant way? Pictures. Pictures of their children and grandchildren that could only be found on Facebook. Digital cameras changed the game for SasS.
From where I sit today, it was the digital camera revolution that got millions and millions of people to signup for and use Facebook. All of a sudden the idea of logging into a web-site and interacting versus just looking something up was no longer a foreign concept. It's gotten to the point that one customer recently asked me to make our user interface "more like Facebook."
There is no privacy
I also want to personally thank Facebook for proving to the world that there is no such thing a true online security and privacy. It's a myth – get over it. The key is to make sure your behavior online is above reproach. You may not think it's all transparent but it ultimately is. Yes, including your bank records, if someone wants the information badly enough. Don't think so? Ask Sarah Palin about her email account hacked durning the 2008 election cycle. Once you've got access to an email account – well, you can do plenty of damage if you want to.
That's my take on how Facebook helped make SaaS a viable business model. Please take a moment and weigh in with a comment about your agreement or disagreement with this post.