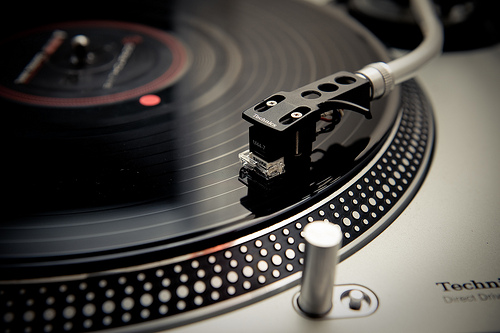 It's been about four weeks since I published a post here. I'm just going to spill why and hope it makes sense to you and that you can take a nugget or two away to use in your own life and business.
At the end of March, I was overwhelmed. I'd bitten off more than I could temporarily chew and revenue needed time to catch up with the ambitious marketing plans upon which I had embarked.
I frequently explain to people starting out in business that you won't always make good business decisions, but you can't stop making decisions.
I made a decision to do less. I took a critical and analytical look at where revenue was coming from (or could come from quickly) and that's what I decided I would concentrate on for the next month. Everything else was on hold for awhile. Then, I wrote "Hiatus." In the last two years, that's the most difficult post I have ever written. I had committed to writing on this site each week. While I had already reduced that commitment from seven times each week to three, I still knew I'd be letting some folks down by not writing at all.
Cash flow matters, however, and I/we didn't have enough of it. My blog generates very little direct revenue. My businesses ColorMetrix and SheHe Media are both much more reliable revenue streams.
That was then and this is now
Here I am, approaching a month later, and the strategy has paid off. Cash flow is improving, sales are catching up with marketing and projects are getting finished. On the surface, it all looks great.
But … I miss writing
Over the last three or so years, I've grown to love the writing I do. Sure, I've written a few posts for SheHe Media and ColorMetrix over the past month, but those are strictly business posts with specific focuses and I'm able to tackle a wider variety of topics and share more personal and professional insights on this blog.
A couple of weeks ago, I was out having drinks with friends and one of them – who I was talking to about this subject – grabbed me by the shoulders, looked me in the eye and said, "Jim, stop writing about EVO batteries and start writing about business topics! And while you are at it, be vulnerable. Let me know when you fail. I learn more from that."
So … Yes, I made a mistake
While the whole marketing strategy over the last year was not flawed, the amount of financial capital I committed was too much. I took on debt to grow my businesses. After three years of running a very tight ship, I made a misstep.
Here's the thing: I've been doing this long enough that I caught the misstep early enough to fix it. Soon we'll have the debt repaid and we'll be chugging along again. In the meantime, we'll be keeping a close eye on our expenses.
And the writing …
JimRaffel.com will come last. ColorMetrix will come first. We've spent a very long time and a lot of money putting together an amazing stable of products and services. It's time to use my content marketing skills to let the world know. I'll be the main contributor on the ColorMetrix blog, and that started last week with "Measure Twice, Print Once." I'll write there at least once a week. Hopefully, Shelby will contribute a couple of times a month and maybe we can even get some guest contributors. I'm excited to write there again. I'd lost my mojo because I'd let our products become stale. They aren't anymore. There's a lot of storytelling to do and I'm going to be the one responsible for doing it.
Meanwhile, Shelby and I will continue to grow SheHe Media. We've got a unique chemistry that can't be ignored. The clients we are helping are seeing results.
Focus …
Right before execution comes focus and right before that comes strategy. Build a strategy, define your focus and execute.
Most of all, get out there and have some fun. That's my plan.