Note: This is a stream of consciousness post I wrote 7/26/2010. If you feel it speaks to or about you fantastic. Just know that it's not written about any single person or event.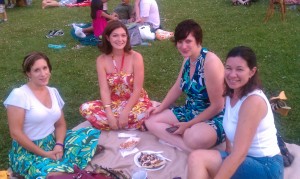 Friends. I've had many. More than my fair share, as I look back through my life. What frustrates me sometimes is how quickly we end up coming into and then leaving each others lives. It's OK, because a part of you will always be with me. As I sit here today feeling new friendships grow, I feel others slipping away. I believe there are no coincidences. We did not come together at a time and place of our choosing. We came together because there was, for a time, a mutual attraction. We were both seeking something and the other offered that, if even for only a short time.
Life-long friends. Very rarely two people meet and know that for the rest of their lives they will know where the other is and what they are doing. Sometimes that knowledge will be vague. The effect you have on each other will be profound enough that you think about each other frequently. When you run into a life-long friend in an airport or on Facebook after years of separation you spend a great deal of time catching up and sharing intimate details about your lives. Life-long friends earned your trust and love years ago. It's an irrevocable bond. I miss bunches of you right now. Some I've communicated with in the last few days or weeks. Others I have not had the opportunity to speak with in years.
Acquaintances. I'm not sure I even know what this word means anymore. I know I don't like it. It implies that I know you, but not well enough to call you a friend. Really? By that definition every friend was an acquaintance at some point. I guess I prefer to think of these people as "early friends." We already know there is common ground we just have to develop the trust to discuss the meaty topics.
The Five. Roughly five of your friends will be closest to you at any given time. If you use Twitter these are the five you can Direct Message and know you that will get a response. They won't judge you or put your down. They will support and encourage you just as you support and encourage them. If you take a moment to look carefully at your life you'd see you are approximately the average of these five people. When your life doesn't seem quite right, take a look at that average. It might be time to adjust it a bit. Perhaps this is why friends come and go from our lives when they do.