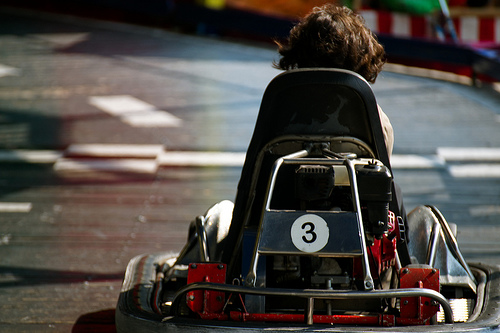 Recently after I had finished a blog post and then re-read it, I realized it wasn't finished. What I'd forgotten to include was the takeaway of the blog post, and the funny thing is the takeaway is almost always the idea that inspires me to write the post.  In selling, we use the terms features and benefits. It's easy to explain the features of a product or service. What's not always so easy is to explain with a story what the benefits of those features are.
The benefits don't matter without the features
It seems to me the meat of most blog posts should be the features or the concept you are working to convey. You need to capture the audience's attention so that when you lay the benefit on them, they are ready to understand how it will work for them.
If you went back and read my post from Monday of this week and stopped just before the last heading, you would have the entire feature or concept of that post well laid out. That's most of what I had written when I went back to do my first re-read. I sat back and thought this post is not finished. Sure, it's important to know and understand the different between a customer and a partner, but now what do I do with that?
The entire benefit or reason to read Monday's post is wrapped up in that last paragraph. One little paragraph can be the difference between the blog post being half-baked and completed. In hindsight at least a teaser of that last paragraph should have been included as a sentence in the first paragraph as well.
Finishing a blog post
The interesting part about this topic for me is that in order to even write the post I've used as an example, I already had to know what the benefit was. In my case, I had just spent several days at a trade show meeting with both customers and partners. As I rode the train home, I started thinking about how we had interacted with those two groups of people differently. I realized that would be a great idea for a blog post.
The problem is if my post contained only that last paragraph, it would have no context. So what happens is we start writing to explain the concept and forget what inspired the writing in the beginning.
My plan is to start writing the end of the blog post first since it's typically the idea that inspired the post.