Take the time to find yourself and your message will magically materialize. How do you make your money? That's what you do. If you are trying to find yourself, start there.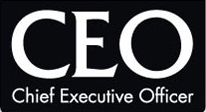 I'm a Small Biz CEO. Yes, take a peek at the tag line up above (below my name). It's only been "Small Biz CEO" for a few days, so you may not have noticed the change. It's taken me almost a year of reinventing this blog to figure that out. Three or four tag line changes in that time is a lot. Now it's right and I know it.
I'm not a blogger. Sure I blog, but I am not a blogger. If I was a blogger somehow someway this site would generate the lion's share of my income. It does not. Does what I do here help support my income generation as CEO of ColorMetrix? Absolutely, 100% yes. Still, I make money via my business skills, not my writing skills.
Message clarity. Last weekend I sat and looked at my last year of posts. Read the work of other great bloggers about finding your message and creating calls to action with your posts. I started looking at tag lines of others bloggers. Remember, I like to model the success of others. About this time last week it hit me like a ton of bricks, I'm a Small Biz CEO, not a blogger extraordinaire, and from there my message materialized.
Business and personal success. That's my message going forward. Please don't think, "Oh no, he's changing everything." That's not the case at all. I will just be focusing the posts more tightly around inspiring your success. So, by definition I will often structure the message around overcoming adversity and what others perceive as and label failure. Sounds familiar, right? Like lasts week's well received "Public Speaking 101" series and hopefully this week's "Small Business 101" series.
Yourself may be closer than you realize. A year ago I was already a small business CEO and had been for fifteen years. Take a look at all the things you do. One of them is who you are. That "who" should be responsible for the message you deliver on your blog. (See, I'll still give blogging advice even though I am not a blogger) Making sense yet?
While changing the tag line, I spent a few hours cleaning up the site and making sure it loads faster and is more loved by Google. If you see anything strange or just want to let me know how much faster it loads please jump in the comments.