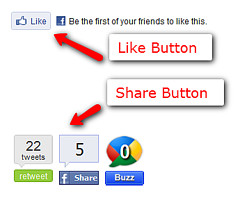 Blog comments aren't dead any more than newspapers are dead. Until Twitter and Facebook became so big, blog comments were the only way to express your pleasure with a post. Now, sharing the post via Twitter, Facebook, LinkedIn or other social media channels is a snap.
Justin Levy weighs in. I recently read Justin's post, Are Blog Comments Dead? It's a post worth reading and he states that while his own commenting is way down, his sharing is up. Much of his sharing is done right in Google Reader. I'm a big fan of shared RSS feeds because when I see an article shared by two or three people I respect, I know it's worth a look. Justin shares a great deal of good content via Twitter as well.
The conversation. Leaving blog comments extends the post by creating or adding to an existing conversation. This is fantastic because the post is now a dynamic dialog instead of a static article like we all used to read in the dead tree edition of the newspaper. The problem lies in how many people see and participate in the conversation.
The power of sharing. Those who choose to share a post via Twitter, Facebook or other social media channels are adding to the dialog as much as those who actually leave the blog comments. It's a bit of a numbers game. I read once that 4% of blog readers will comment. That means you need 100 readers to get 4 comments. So, those who share the post and help increase your readership are helping to grow the pool of potential commenters.
Different types of posts. I write with two distinct styles here, not by design, but because that is where the blogging path has lead me. The two styles have very different results in the number of comments received.
Authoritative posts (the 101 series and "advice" type) seem to get few or no comments. I think it's because people recognize I am simply sharing what works for me.
Human posts (essentially my stream of conciousness mind dumps) tend to get more comments. Perhaps these are the topics we all think about often and really care about.
Today, let's try something different. Use the comments to share links to great posts you've come across in the last few days. I promise to read them all and share the ones I like as well.