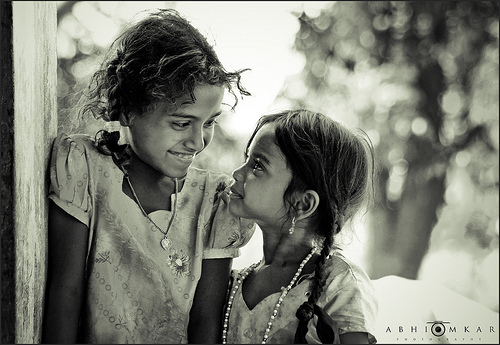 You know that feeling you get when you smile at a person and they smile back? There's nothing quite like it is there?
Most of the time a simple act like a smile is all it takes to be there for others.
A friend posts a message on Twitter making it clear they are having a rough day. In 140 characters you can reassure them how awesome you know they are. Sometimes that's all it takes to turn a mood around.
Over the last two years of my life I've transformed the way I live my life and run my business. I did not do it alone. In fact, without the support and encouragement of friends and family along the way it never would have happened.
Now, I strive to be there for others in little ways whenever I can. The hotel desk clerk who is clearly stressed out, whom I greet with a smile and warm hello instead of returning the scowl. You know, little things like that to encourage our humanity.
Give it a try this week. Hugs, a shoulder to cry on, a cup of coffee to share a laugh over. The little things that make us all human and humane.