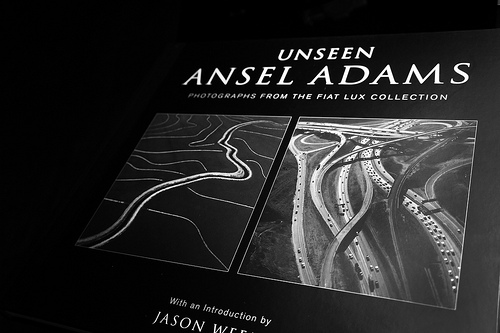 A body of work is all the art you have created and shipped. If you are a writer, your body of work is all the writing that you have published. You might have great unpublished art, but until it has been shipped and is out there for the world to consume, it's not part of your body of work. So how do you create a body of work?
A body of work takes time each day to create
Creating a body of work is different than "work" for most of us. For example, my "work" is running my company ColorMetrix and bringing in enough sales to keep the company going. I don't look at the management, leadership and selling that I do as part of my body of work. Very few people get to see the results of that on a daily basis.
On the other hand, when I help create a webinar for our ColorMetrix audience and put a recording of that webinar on our website – that's part of a body of work. Organizing, producing and presenting a webinar is time consuming; just as creating a blog post can be. Content creation (my form of artwork) doesn't just happen. One needs to make time each day it will just stop happening.
This does not mean you need to publish daily. In fact, I've come to learn that publishing daily does not result in my best work. Finding the right publication frequency is tricky and you're going to need to spend some time experimenting to learn what works best for you.
Keep shipping your artwork
If you're reading this and have never shipped any of your art, then the first step is to ship your first piece. Writing is one form of content I ship, so I trace my body of work to July 27, 2005, which was when I first published a blog post. While I had articles published in print publications prior to that, they are difficult to track down and share with my community.
Since that first blog post, I have published hundreds more on this site and on several other contribution sites. I work hard to create and ship content for four different blogs on a regular basis. I try to keep creating meaningful useful artwork for the audiences I serve and to ship it regularly and consistently to keep them coming back for more.
Social media is not part of a body of work
You might be asking yourself why social media status updates aren't part of your body of work as a content creator. The answer is simple: You don't own and control those social medial platforms. Facebook or Twitter could ban you tomorrow and all that work would be virtually inaccessible to the content consuming communities you serve. That's very different from publishing blog posts on this site and others where I have much more control.
While our webinars might reside on YouTube and could be banned, YouTube itself doesn't own the rights to the video. We could simply republish our video to a different hosting source and provide access to it from our site which we own and control.
Only the art that you own and control is really part of your body of work. Don't give up ownership and control of your artwork by using tools and platforms that take that control away.
Why a body of work matters
Several years ago when I'd only been blogging for three or four years, a new acquaintance and business peer commented on the depth and breadth of the content on this site. It was in no small part one of the reasons he made the time to sit down with me and discuss mutually perplexing business issues we both faced at that time.
I certainly won't go as far as to say that having a body of work made me an expert, but it did make me a reliable source of information and a viable sounding board worth spending time with. I credit this relationship with the turnaround of my own business fortunes, and it's quite likely the relationship would have never developed without me having a body of work out there and available for this person's review.
A body of work lets the world know who you are and differentiates you from those you might be competing with who lack an easily accessible published body of work.