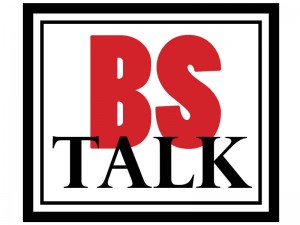 Solve the challenges facing your business by talking with me as soon as today! I am involved in two businesses so, the options to work with me (outside of ColorMetrix or She/He\Media) are limited. However, I'm offering the opportunity to leverage my 30 years of experience in starting, running and selling businesses, and here's how.
BS Talk
In the context of this page, BS stands for "Business and Sales." Your BS Talk will be a tightly focused conversation with a goal to provide you with a new business and/or sales process to address the issue you brought to the table.
The easiest and more economical way to get started is by heading over to my profile on clarity.fm. Clarity is a service that allows you to schedule a phone call with me and pay by the minute. That's right, if you have a quick question and we can wrap up the BS Talk in five minutes then that's all you will pay for.
Get started by clicking here to visit my profile on Clarity.
BS Talk Plus
Our BS Talk Plus will last about one hour and occur via a service such as GoToMeeting. This platform allows us to see each other while we talk, letting us both know we have the other's full attention. This also allows us both to share screens and websites when necessary.
As followup to the session, I will provide you with a URL containing a recording of the session. Because technology sometimes fails the recording can't be guaranteed. You'll also be able to email a couple of times over the next 30 days to let me know how you're progressing with your new business strategy and to ask questions.
Get started by clicking the Buy Now button below.
| | |
| --- | --- |
| 1-hour BS Talk Plus with Jim Raffel ($247) | |
BS Talk Pro
BS Talk Pro is intended to continue conversations started during a BS Talk or BS Talk Plus session. So while not strictly required, it is highly recommended that you start off with one of those options to make sure we can work well together to resolve your issue or move your project forward.
The month-to-month BS Talk Pro package includes four one-hour sessions that must be scheduled and used within 30 days of purchase.
The BS Talk Pro sessions are voice only and are not recorded. You may also email during the month with progress reports and to ask questions.
Get started by clicking the Buy Now button below.
| | |
| --- | --- |
| BS Talk Pro – Four 1-hour sessions to be used within 30-days of purchase ($797) | |