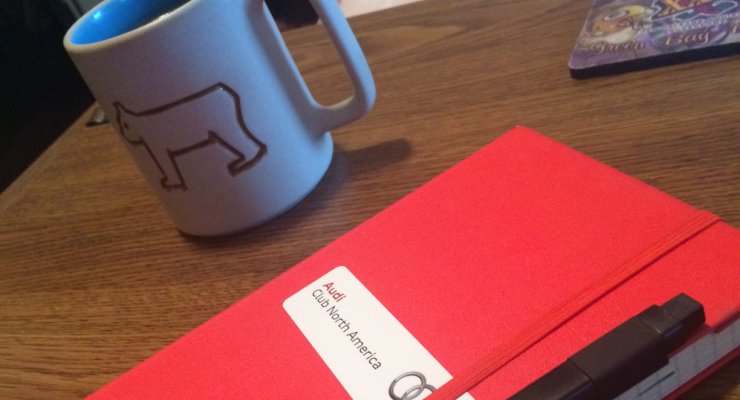 Know those days when you just feel "off?" We all have those days; and when I look back over the last several months I've found a common thread in those days. In general, my daily routines got messed up one way or another. Routines in your personal and business life allow you to be calm, focused, balanced and centered. Without routines, it's like you're being tossed about in the ocean with no life raft.
How does a daily routine look?
When I'm not traveling, I start each day with a 1.8 mile walk. This typically happens before 7 a.m. and three days a week is followed by some exercises when I get back home. Most days, I then head out to fill the wild bird feeders and their bird bath. And finally a cup of coffee and breakfast.
What do these mundane activities have to do with a business strategy? First, I look forward to the morning walk. This gets me out of bed and gets my blood pumping as I wake up. As I walk I have about 35 minutes of time to calmly think about the day that is before me. I'm alone and it's quiet and peaceful. I end the walk with two or three key activities in my head I know need to completed for the day to be a success.
By the time I've finished my morning routines, an hour or two has passed since I woke up. This is my time. It's not my businesses' time nor my clients' time. It's not anyone's time but mine. I already own part of my day and have done things that are beneficial to me and my life. This might sound selfish, but then I'm ready to start the work day and give myself to my businesses and others. My first work activity is the one I feel is most important to my businesses' success. This happens before email and other distractions that tend to kill true productivity.
Around lunchtime, I take 30 minutes to an hour to eat and relax. Yes, I said relax. Sometimes there is even a 20-minute power nap. Again, this is my time for me. It allows me to clear my head and let work go away for awhile.
At the end of my work day, I try to work in another 2.2 mile walk before dinner when the days are long enough that it's still light out.
Bedtime is early for me. I'm often in bed by 9 and asleep by 10 after an hour or so of reading.
My routines are about making sure I have time for the needs of my mind, body and spirit each day.
When routines get totally messed up
Travel – business travel in particular – is very disruptive of my routines. There are early morning flights, late evening flights, entertaining clients and all the other distractions of being on the road. It's easy to feel like your time is no longer your own. To a certain extent, that is true. If I have a 6 a.m. flight, it's not likely I'll be taking a 1.8 mile walk or exercising beforehand. It's also not likely I'll get a 2.2 mile walk in that afternoon if I'm meeting a client for dinner or trying to find a hotel to get settled. I have to let go of my home routines and embrace my road routines.
When I travel I have different routines that I am still developing. Some of them are simple such as settling into my room as soon as I get there. I set up my computer on the desk so I can check email. I get my kit bag into the bathroom so I know where it is when I need it. I unpack to whatever extent I'll be doing so. When time allows, I'll replace the afternoon or morning walk by swimming some laps in the hotel pool.
When the routines get messed up, I sometimes spend a day or two feeling "off." This doesn't make me non-functional, but anxious and feeling like I'm missing something in my life. I feel like I've forgotten important tasks. If you've ever experienced this feeling, you know just how disorienting it can be.
Find and stick to your routines
Over the last several months, I've been figuring out how important these routines are to my success. When I realize I've slipped out of my routines, I do everything I can to find my way back. Sometimes it's as simple as finding a quiet place to have lunch when I'm out on the road. I take an hour with a healthy meal and a good book. I know that all the work will still be there when I get done with that hour.
The key is to own your time, which will create a better environment to execute your business strategy. If walking in the morning is important to you, then make it happen. No one else will.
What routines work for you and make your life better?