Warning this post is written to be Googlelicious and contains an above average content of sarcasm. (Hey, it's the weekend and I feel like having some fun.)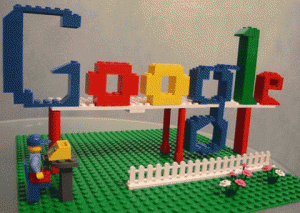 I try not to obsess over my web stats (OK, that's a lie but I'm a blogger so cut me some slack). So after obsessing over my web-stats for several hours today it became clear that certain keywords are more Google friendly and thus bring more of you here to read. (Hint: the title of this post "Transparency in Social Media Communications" is quite Googlicious).
Over the past year searches for "communications three types" has been a big hit in bringing people to this blog. Makes sense when you know I have a post by that name and that communications is a Google friendly key words.  A year ago I understood the basics of this but had yet to grasp the importance of writing each post with transparency and making sure they all contain social media.
For most people one web stats package might be one too many. I'm not most people, I use the tried and true Google Analytics and on top of that I installed one more on my server and one as part of WordPress. Hey, I need to checkup on the transparency of each package reporting the effectiveness of my social media communications.
Have you noticed I am using my key words over and over? Of course you have (if you're still reading). The point is to convince Google that this post is about social media communications. The trick is to do it with transparency so you the human reader whom the post is supposed to be written for can't tell I'm writing for Google.
The moral of the story is to write a fun post every now and then. Oh, and make sure the fun post is more than 300 words and has enough hyperlinks to other sites (I think the magic number is 1 link for each 120 words). All kidding aside Scribe (the SEO copy writing evaluations service I use) scored this post a 100%. That's not a knock on Scribe in fact it's a compliment. Almost every post I now write comes in close to 100% and they used to only be 50%. My readership is up five times – I think Scribe works.
So, that's my fun and sarcastic take on writing copy for the benefit of SEO. Anything to add?
Image Credit: http://blog.verygames.net/images/google.gif