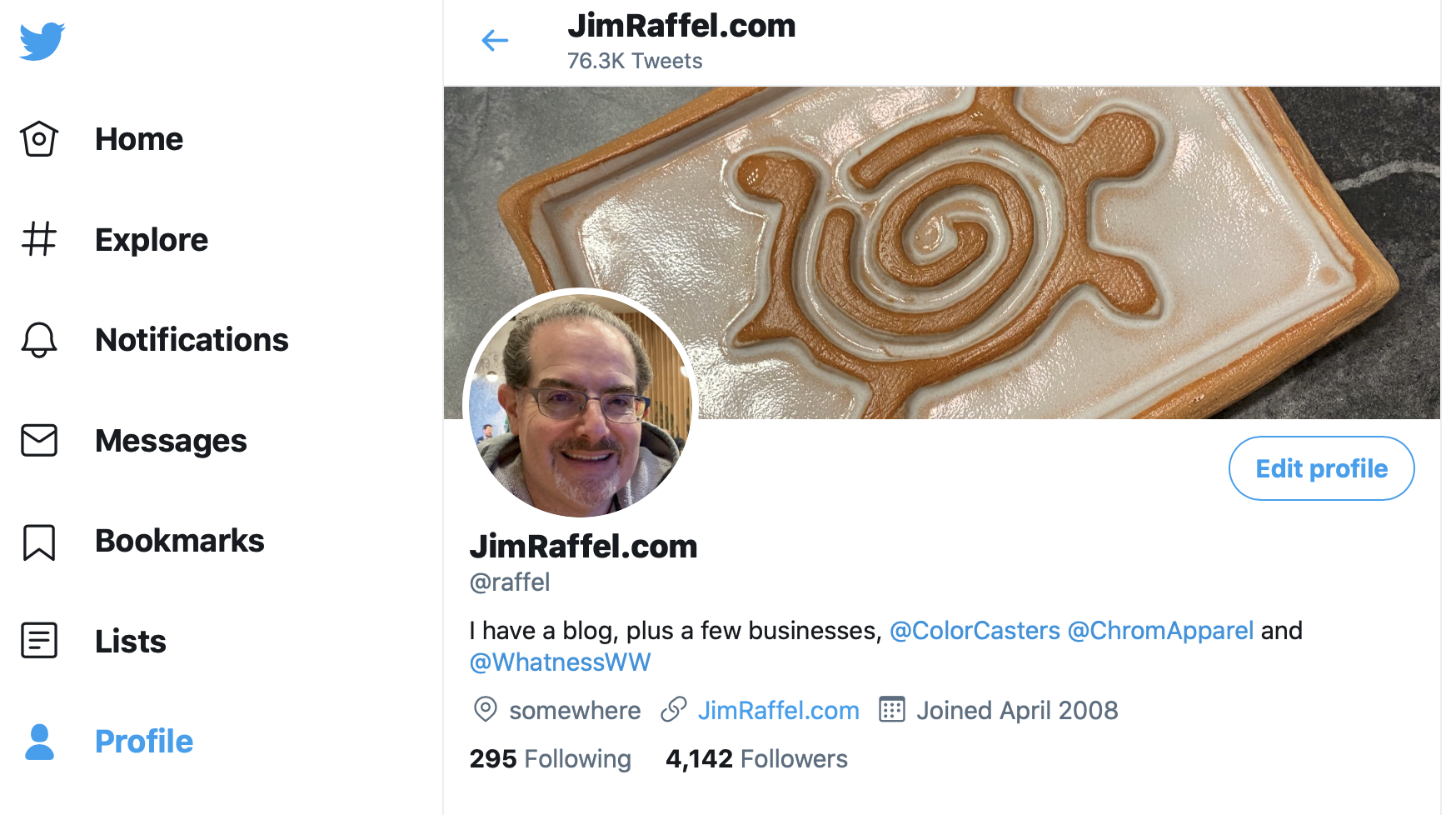 After editing and revising my previous post, "I Missed You Beautiful People," I sat for a few minutes trying to decide which topic to address next. In many ways, I didn't want to write about social media because I suspect there is potentially a good deal of negativity in this post. On the other hand, it occurred to me that social media is a part of the story of where I have been instead of blogging here. So here we go!
What is the social media trap?
Awhile back, I heard someone say that if you aren't paying for the product then you are the product. The context of that statement was that if you aren't paying for Facebook, Twitter, Instagram, etc. then you've become the product that those platforms sell to other people and organizations. This is clearly not an earth-shattering commentary; but it's an important part of my story.
These platforms want you there for two clear reasons in my opinion. First, they collect as much demographic information as they can about us so that they can sell that information to advertisers. Then, they want to figure out ways to keep you on the site as long as they can each day. They need to keep you on the site for as long as they can because they are in the business of selling ads. Ads only sell successfully when there are eyeballs to see the ads and brains behind the eyeballs to click on the ad, which results in revenue to the platforms.
The demographic data
As time has gone on, I worry far less about the demographic data they collect about me than what they do to encourage me to stay on the platforms longer. The demographic data in and of itself is fairly harmless. Companies have been working hard to collect that data for decades. The growth of an "always on" digital world has just made it easier. If you don't believe me, remember that many of us have carried a supermarket discount card for our entire adult life. Why wouldn't we? It saves us money. In exchange for that savings, they collected information on our buying habits, which they then sold to manufacturers whose products stocked their shelves.
Collection of this demographic data is also rather passive and does not intrude on my single most valuable resource: time.
I was giving away lots of time/money each year.
I know what my time is worth based on what my consulting clients pay for that time. I know how much time I was spending on social media thanks to Apple's screen time app. I'm also pretty good at math and when I did that math recently, I was somewhat surprised. But that was not quite enough to get me to cut back or give up social media altogether. I did cut back a bit; but I had myself convinced I couldn't just disappear because it would hurt my business.
What convinced me to cut out social media almost completely was what it was doing to my mental state. I began to understand what I already knew. I knew that social media platforms used algorithms to display not the most recent status updates of those I follow, but instead what they believed I would find most interesting. What's most interesting as defined by them is what will keep my eyeballs on the site. It's also my belief that for the most part bad news sells way better than good news because, as a good friend often says, everyone loves a good train wreck.
Putting this all together, these networks were putting stories in front of me that would tug at my emotions. They were designed to keep me there and make me think I had to do something about it. I would have to comment or re-share or something. Some days this would go on for awhile. Even when it didn't go on for long, it left me in a bad mental state as the cause of the day was now renting space (for free) in my head. That makes it almost impossible for me to sit down and write a post like this.
What I gave away was priceless.
Time is the one thing in this universe that I have not figured out a way to recover once I give it away. I can always make more money. I can always make more friends. Time, on the other hand, is finite. I'm not getting any younger and as the years pass, I find that time passes much more quickly. It makes sense if you think about it. When you're 10, that next year to get to 11 is 10% of your life. When you are 56, as I am now, that next year is 1.7 percent of your life.
I've decided that what I will do is slowly analyze my life and where I am spending my time. If I find I'm giving time away without an acceptable return, I'm going to stop doing those things. The return will not always be financial. In fact, most of the time the return will be experiential. For example, writing and publishing this blog post is a rewarding experience for me. On the other hand, visiting Twitter and getting annoyed over a series of posts related to something I have no control over and then posting something I may wish I had not isn't a positive experience.
So, now what?
Honestly, I don't know except to say that I will spend far less time on social media. I've chosen one network which I find extremely beneficial to my business pursuits and also is seldom filled with negative stories. I'll be spending most of my social media time there. I don't plan to completely abandon the other networks. I'm just going to visit them far less often and in very different ways. That, however, is a story for another day.