"How do you pick which idea to write about" and "how do you write every day" are the two most common blogging questions I am asked. They are great questions, because you need the ideas and the discipline to write regularly in order to achieve blogging success.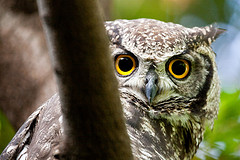 First, the ideas. Now that I have developed idea spotting skills it amazes me all the places I find ideas for future writing. Here are the sources for the ideas that generated some of my recent posts:
Blog comments. I keep a close eye on the comments here and on the other blogs I read. After reading a post I am interested in, I will take time to read all the comments. There are often several seeds for posts to expand upon the ideas of the original author and the commenters.
Customer service experiences. Whether a flagrant act of customer service or (dis)service, these are some of my favorite posts to write these days. Right now this topic is resonating with me and what I am doing in my business.
Life experiences. I have a friend looking to expand her professional network. As a result we are spending some time learning more about LinkedIn together. By writing about LinkedIn I am forcing myself to learn more. Here's the best part, comments on those posts add to my knowledge and that of my readers.
How can what you see be modeled? Focus on how what you are observing can be modeled to improve your business or people's lives in general. These are the topics that will help you and resonate with your readers.
Second, the discipline. Sounds crazy but just do it. I'm writing this post when I really don't want to. I'm not feeling that great, I'm tired. All just excuses that really should not prevent me from producing great content. In part because I have taken the time to queue up great ideas. It comes from making writing a habit. This is being written on a Sunday morning. Sunday morning is a quiet time around our house so I try to write every Sunday morning no matter what.
For those that don't like math I've kept the formula simple Ideas + Discipline = Blogging Success. Have I over simplified?