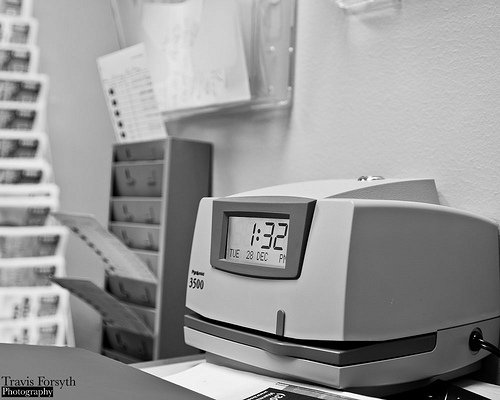 Hardly a week goes by that I don't field the "How do you find time to write so much?" question. Until earlier this week, I wasn't comfortable answering that question or even quite sure how to answer it. It turns out the answer is simple: I make time to write, I don't find it.
Making time to write
Writing has become the marketing cornerstone of my business interests. I never really set out or planned to be a content marketer, but that's what I've become. With content creation as the key piece of marketing myself and the ventures I am involved in, making time to write is required, not optional. A content marketer not making time to write would be like a salesman not finding time to sell.
Creating content is a critical business task for content marketers. When you don't feel like writing, just stop and ask yourself if you don't like eating as well. While one day of not writing will not destroy your income stream, becoming lazy and skipping days frequently will certainly have an adverse effect on your bottom line.
Know when you write best
I've learned over the last several years that I write best first thing in the morning or just as the work day is winding down. That's when I carve out time to write. Sure, there are times I have to write late at night or in the middle of the day, but that's not ideal so I work to avoid it. By having two times a day that work for you, you can skip the first but if the second time slot is fast approaching you'd better choose to write before the day slips away.
Writing comes before…
You get to fill in the space after the ellipse because it will be different for you than me. I put writing before reading and watching TV. That does not mean I deprive myself of either of those pleasures, but they come after I've made time to write. I find time for relaxation and enjoyment in my life. I make time for critical tasks like writing.