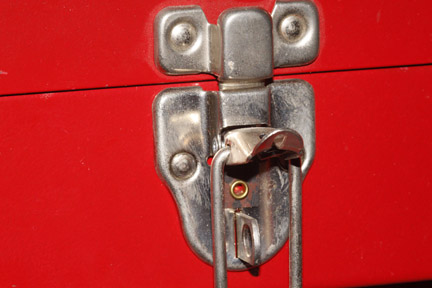 There are several online business tools I use as a blogger and business person that make my life both easier and more successful. I've written about all these business tools before so you may wonder why I'm utilizing this post to do so again. There are a couple reasons: As time passes, I have come to further understand the value of the tools; and this blog gains new readers each and every day who may not have yet read about how important I consider these business tools to be for my ongoing success.
WordPress
There is just not much I can say except this is a tool that literally changed the world. It's not the only blogging and content management platform, but it certainly is a popular one. Is it perfect? Well, no, but few things in life are perfect. I self-host several sites in addition to this one utilizing the WordPress platform. It's easy to use and – more importantly – easy to maintain. Here's a list of posts where I've gone into great detail about WordPress:
Thesis Theme
Making WordPress look pretty and optimizing your content can be a bit of a challenge for the design challenged (like me). The Thesis Theme (affiliate link) both automates and simplifies both tasks. The "making it pretty" part gets even easier when you utilize Child Themes or (Skins) that plug in to the Thesis Theme. Take a look at InformationProductsSelling.com, a side project of mine where I've done virtually no customization. Take a look at WordPress Theme Frameworks and Child Themes (Skins) for more information on just how easy this can be.
Scribe SEO
Scribe SEO (affiliate link) has had a profound effect on both my writing and my site traffic. You simply write your post as you would normally. Then Scribe scores the post letting you know how it will look to Google and other search engines. More often than not, the changes you make to improve your search engine score end up improving the message in your post. When paired with an SEO optimized theme like Thesis, adding keywords and tags to a post becomes a snap. I've written about Scribe several times over the last year. Here are a few of my favorite posts on the topic:
Third Tribe Marketing
During 2010 I spent a great deal of time inside Third Tribe Marketing (affiliate link). In 2011, our business will increase significantly from 2010 levels. A big share of the credit goes to the things I learned in Third Tribe. It's like any other tool: It's what you choose to make it. Just last week, I notice a brand new seminar available to subscribers, "The Essentials of Facebook Marketing for 
Third Tribers." As we set up our ColorMetrix Facebook page, I have found the knowledge and ideas contained in the seminar to be worth far more than my monthly subscription cost. Here are a few posts on my previous thoughts about Third Tribe Marketing:
These are the core online business tools that you will find in my toolbox. What's your list of tools look like?