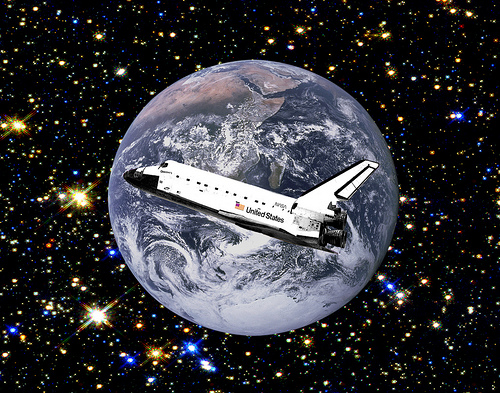 Lately, I've noticed people using words like "serial entrepreneur" or "solopreneur" to label and describe their personal brand. It's not that I don't like those words. I think both are quite catchy. My problem is that when I think about some of the folks using those words, I think that they've missed the mark and sold themselves short. What if we tried something like "Jim Raffel – Enterprise Me?"
The enterprise of one
Grabbing hold of the "Enterprise Me" label does not mean you are going it alone. You could still surround yourself with many smart folks you partner with on your various ventures and projects. You can build some highly functional teams that create amazing products and services whether you are involved or not. That work would have your fingerprints – and theirs – all over it.
"Enterprise Me" is about having your hand in many projects because you've come to realize what you are best at is getting things started and motivating the troops. You can connect those who need the ideas with those who can turn the ideas into reality.
"Enterprise Me" is not heading off to the cubical farm to do the same thing you did yesterday and the same thing you will quite likely do tomorrow.

Connecting the dots
It's easy for you to look back at the ventures you've been involved in and see how you moved from one to another. There are connection points; be they people or business interests. The pieces of your enterprise puzzle fit together well and interrelate with each other.
That's not to say that every once and a while you don't get off track and end up with a venture in your portfolio that doesn't quite fit. Fortunately, you know when to let those ventures go.
You're not that different than a multi-national corporation
The significant difference between you and a large corporation is the size of your puzzle pieces. You also know that you are better at staying focused on your market niche and staying profitable.
Each of your ventures has to stand on its own two legs. There are no charity cases in the portfolio. Sure, there are startups and projects in the incubation phase; but that's different. The ongoing ventures all turn a positive cash flow or get turned off. Yes, the enterprise supports charitable causes and endeavors to be socially responsible.
The key to "Enterprise Me"
The keys to a successful "Enterprise Me" are automation and building successful teams. Systemized and automated processes can easily be turned over to teams who can then manage and grow a venture with increasingly less involvement from you.
Are you an "Enterprise Me?"
If so, how does that look for you?
If not, does it sound like a life you'd like to live?