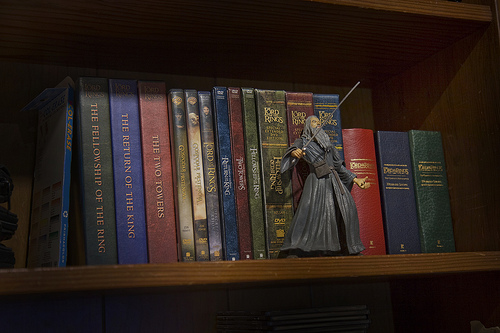 What does your body of work look like? Does it measure up to the likes of Walt Disney, J.R.R. Tolkien or Steve Jobs? Not necessarily in terms of fame and notoriety, but instead in terms of you've really given it your all. The common thread of the three men I've listed is a 100 percent commitment of their passion to the body of work. When I think of these three men I don't think to myself – he did this or that half-way.
Do you know what your body of work is?
Have you given thought to what your body of work looks like? You may not think about it often but you already have a body of work. Look back on what you've completed. Are you proud of it? Was it the best work you could do at the time? Or, did you leave a little bit on the table? Could you have stretched a little further?
Your body of work is not complete
The good news is that your body of work is not yet complete. I find myself in the middle of a project that could well be a defining moment in my body of work. It's a team effort in which both Steve Jobs and Walt Disney specialized. Our team is putting together some amazing color measurement technology. I'm pulling out all the stops to make sure I am giving 100 percent to the project. My hope is that others on the team see that commitment and follow my lead.
Your body of work is your legacy
Sure, we all know the three names listed above. Two left this world long ago, but the work they did lives on. In my industry their are folks long dead who's names live on because of their body of work. If you are at all familiar with color you may know the name Munsell. He's been dead since 1918 but his impact on the world of color remains to this day.
Your body of work matters, please don't sell it or yourself short.