Entry level jobs should stay just that.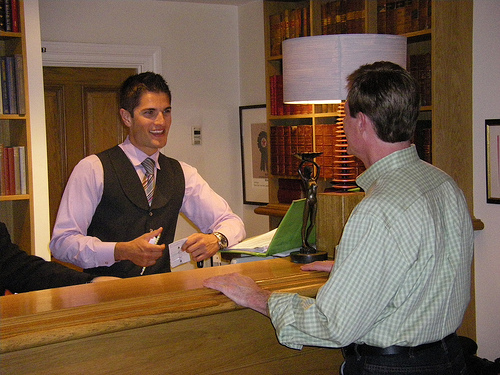 As our country approaches ten percent unemployment folks who normally wouldn't even apply for certain types of jobs are now doing those jobs.
The problem is, a forty year old displaced engineer may not be the right person to work your hotel front desk. They seem (over)qualified on paper but is their heart ever going to be in this job? It's possible they've taken this job only for the paycheck.
In my experience, the best front desk ambassadors at major business hotels have typically been young people fresh out of college. The best of those having graduated with some form of hospitality industry related degree (Yes, I sometimes ask). For them being a front desk ambassador is exciting. The job is a stepping stone or jumping off point to bigger and better jobs in the hospitality industry.
See the difference in the reception (or first impression) you might get from the two folks described above? For many travelers, the front desk ambassador is the only hotel employee the ever talk to.
Matching people with the right jobs is hard work. Sometimes, however, I think it's made harder than need be.